The Answer - Raise A Little Hell (English)
07-04-2015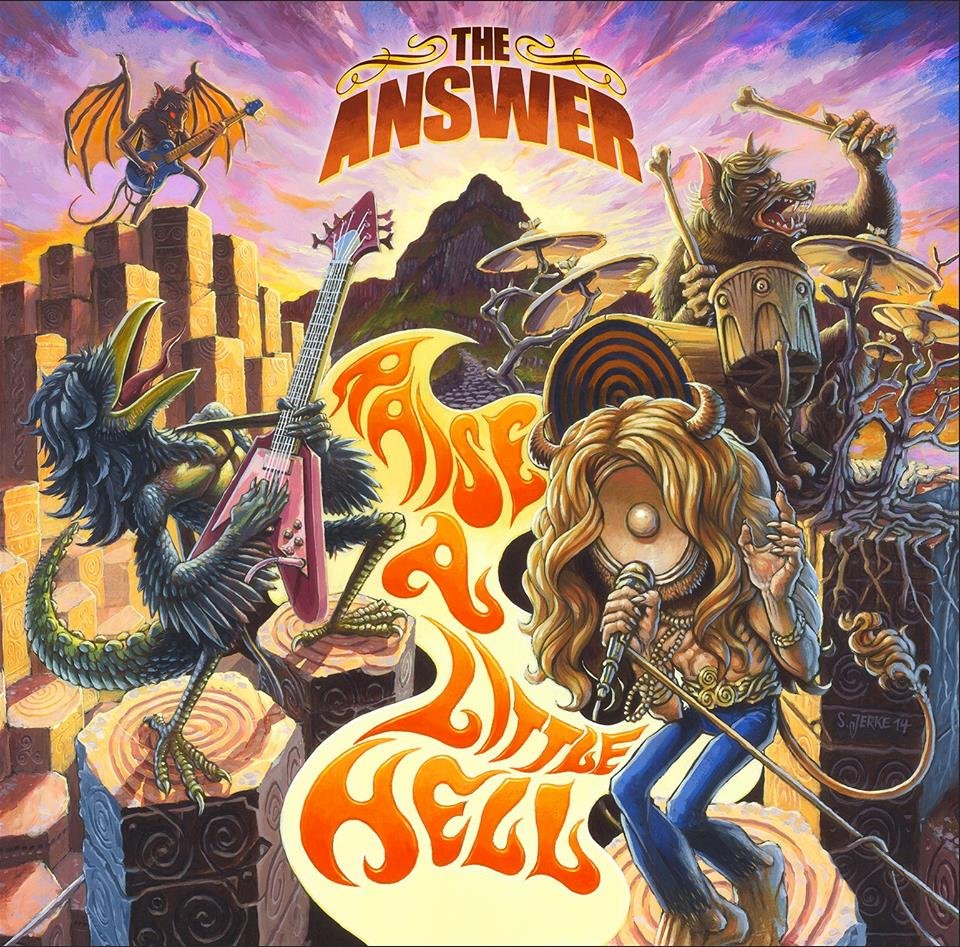 The Answer from Northern Ireland has committed a masterpiece, nothing less. With their Raise A Little Hell, they have nailed their love to the Rock music with 12" nails. The style is something that was founded in the early 70s. It is played with an authenticity and love so one can not but to love it. There is not anyone who can accuse them of plagiarizing certain bands but they get one to think of groups like Free, SWEET, Led Zeppelin, Deep Purple, AC/DC and alike.

12 declarations of love to the rock it has become on this CD. It opens with Long live the renegade which set the style for the rest of the CD. Lots of great guitar riffs that characterize the genre that in my childhood was described as Concrete-Rock.
Cormac Neeson sings with a genuine raw rock voice, Paul Mahon plays guitar, Micky Waters on bass and James Heatley plays drums in this great rock band.

As you can probably sense I was pleasantly surprised by this CD. The production itself is authentic and beautiful. One senses almost vinyl and pickup, and then you have reached as far as you can in my opinion. The mix is, like everything else perfect. All I can say is: If you like ROCK... go and buy this masterpiece.
Raise A Little Hell is out March 9th via Napalm Records.






(6
ud af 6)
Kategorier
Kommentarer
Der er ingen kommentarer til dette indlæg
Hits: 722171

callerock@gmail.com