Interview with Oliver Weers 16. august 2008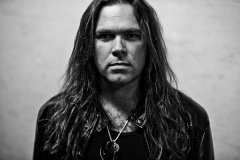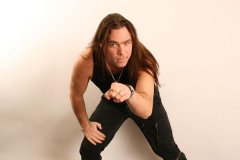 GET READY for Oliver Weers
Calle: In Denmark you are mostly known for being in the tv-show X-Factor. How was that experience?
Oliver: Once I got past the first round I thought: OK, let's kick some ass and show them what I got! I rehearsed the given songs with a slight opera/rock touch. Coming to the audition was weird. 30 people running around nervous like hell trying to warm up their voices. I could only rehearse 500 meters away from the castle because my voice is just too loud. Even rehearsing 500 meters away I heard windows and doors shutting my voice out of the audition room! Ha ha. After the first round there were 15 left, guess who was the oldest? Yes, me! I was surprised to pass the second audition because I was sure they weren't looking for my type of profile. After round 3 only 5 were left in the game, and I was still in. Now I started believing that they were really interested in my profile and was pretty sure to pass to the live-shows. Thomas Blachmann (judge) took me aside that evening asking me if I could sing some jazz on my final audition. I said I wouldn't change my strategy on such short notice and stuck to my idea to sing: "Love of my life" from Queen. The next day at 11:00 it was my turn to sing my song. It went very well; Thomas and Kasper Winding stood up from their chairs and clapped their hands for a while. Now I was convinced I would move on. I thought they would get rid of Heidi and Frederick (other contestants) . The final hour came and Thomas admitted he knows more about sofas than rock music and that I was probably the best singer participating but he didn't know how to deal with my profile when it comes to the life shows. I told him that he was probably afraid of me and not willing to take a challenge. Never mind he's also "only" a human. Today I'm glad that it stopped where it did!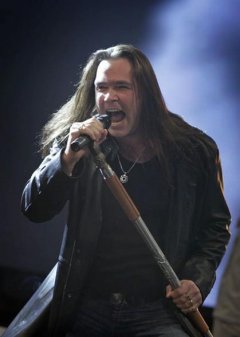 Oliver singing in x-factor
Calle: Target Distribution was very impressed by your performance in x-factor and offered you a solo record deal. Was that the main reason why you entered the competition?
Oliver: I moved to DK in 2000. I needed a fast way into the business. That was the reason.
Calle: What got you into music in the first place?
Oliver: I've been a singer all my life, it makes me feel good. Started at the age of 5.I love a high activity level where things happen all the time, I'm not the biggest talker and become desperate once in a while where I need to let it all out, singing and writing seems the best way and most powerful way to stay a genuine good person, but hey……I'm only human
Calle: Who are your biggest influences?
Oliver: Ronny James Dio.
This man is 64 years old and still his voice, when playing live, is as good as when he was young. He's been in bands like: Rainbow, Black Sabbath and DIO. He is still touring the world and never forgets to pop round Copenhagen once a year. Also
Sting. He's a
n excellent artist of fine class and progressive experiments. Someone that has developed more and more over the years. The experimental gut 'The Police' had combining different music styles and conquering so many hearts worldwide, fantastic. His way of challenging the listener also in later time by respectfully and carefully turning complex jazz music into catchy tunes is admiring. Not to mention the lyrics of course.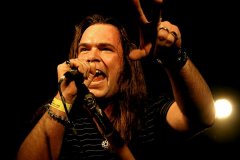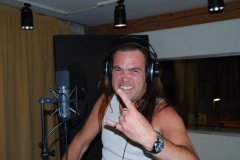 Oliver live on stage Oliver in the studio
Calle: Name 3 "older" bands and 3 "newer" bands you can recommend?
Oliver: Dream Theater, Threshold, Whitesnake, Dio, Ozzy Osbourne, Black Sabbath, John Scofield, Garry Willis, Tribal Tech, Mother's Finest, AC/DC, David Lee Roth, Queensrÿche, Scott Henderson, Johnny Winter, Dave Weckl, Mötley Crüe and many more. (Hey Oliver, that was more than 3 old and 3 new bands).
Calle: Before moving to Denmark you lived in Germany and Norway, where you have released music. And you have also released music in Japan. What made you move to Denmark?
Oliver: I was head hunted by a major IT company. At that time music was a little on hold due to family and small children.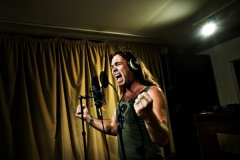 Oliver "The man with the voice"
Calle: Did you write all the songs for your upcoming solo cd "Get Ready" and what can we expect from the cd?
Oliver: All music is composed by Søren Andersen and myself.
The recording and production of the album has succeeded! It has been such great pleasure to work with people so dedicated to the material Søren and I wrote. The music, lyrics and energy on the album merge so beautifully together and the result is better than we expected. It was very inspiring to have Tommy Aldridge and Marco Mendoza join, they were well prepared and couldn't wait to get started. Many Danish and international artists are very excited to hear the results. I went out together with Marco Mendoza and Whitesnake's Doug Aldridge & Timothy Drury; when mentioning the project they showed big interest in our upcoming work and can't wait to listen to their much missed colleague's new work, this time in Europe. Target is a great player for us and after listening to the finished production they believe in the project more than before. To give the album the extra punch, Target even managed to get the big mix/master expert Jakob Hansen (known for his work with Volbeat) in, which again is another great enhancement. I believe it's honest to say that Søren and I are experiencing something great and Denmark really has something to look forward to! Energetic, true Rock music with lots and lots of melody.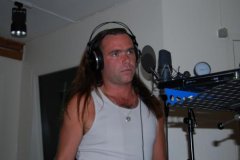 Marco Mendoza og Søren Andersen Oliver in the studio
Calle: On "Get Ready" you have worked with some great musicians like Tommy Aldridge (ex. Whitesnake and ex. Ozzy Osbourne) and Marco Mendoza (ex. Whitesnake and ex. Thin Lizzy). What other musicians would you like to work with?
Oliver: I'm very happy with the team I have at the moment and hope they will also join me on album no. 2 otherwise I would maybe like to use Doug Aldridge from Whitesnake, and Danish singer/songwriter/musician Tim Christensen. The other wishes would be resources to help me merge my voice into something very modern.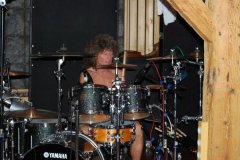 Oliver and Marco Tommy Aldridge in the studio
Calle: You also recorded two cover songs for "Get Ready". Queens "The Show Must Go On" (the song you sang in the final of X-factor in the All-Star jam - see the video at the buttom of the interview) and Björks "Army In Me". Why did you choose those songs?
Oliver: "The show must go on": The song is recorded as a tribute to all my fans that supported me in connection with "x- factor". I have got numerous requests about a recording of this song, and now I want to give something in return to the great interest people have shown me, by including the song on my solo album. The other copy- number is a more unexpected and untraditional choice, namely Bjørk´s "Army of me". I wanted a Nordic angle on the album, and felt like trying forces with a song that does not origin from the rock world.
Calle: What's the best advice you can give to other up-coming bands?
Oliver: Don't give up if you and your surroundings believe in what you're up to. Get some feedback from people you don't know. It doesn't help to ask friends and family because they will lie to you if they think you're shit. If you all in the band individually don't think, create, play music 3-4 hours a day give up!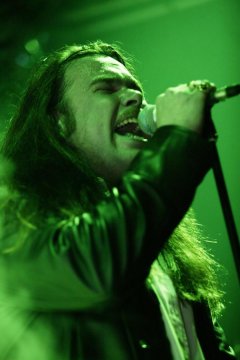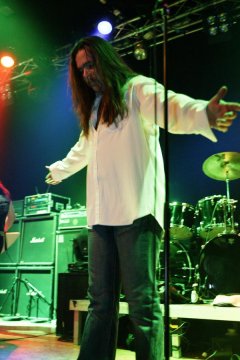 Oliver on stage and in the spotlight
And now some questions outside music:
Calle: What was the first record you ever purchased?
Oliver: AC/DC's "Back in Black"
Calle: What do you do when you're not playing music? What's your other interest?
Oliver: I love being with my family, swimming and travelling
Calle: What's your favorite drink?
Oliver: Beer, wine, cognac, whiskey, tequila, champagne, red-bull, aquavit, raki, calvados, gin, vodka, rum and a good old cup of English tea at around 4 o'clock with my mum.
Calle: What education do you have?
Oliver: I have seven years opera education, IT Chief Consultant working with Oracle Database technology
Calle: Any last words for the fans?
Oliver: I love you and can't wait to meet you all live or on myspace. You miss 100% shots you don't take!
Oliver - on his way to the stars
Check out Oliver's first single "First Day Of Our Life" on his MySpace:
Here's the video of the All-Star jam at the final of x-factor Denmark. Oliver appers after about 2:26 min. But the rest of the song is great and FUN as well.
Hits: 720794

callerock@gmail.com