Jason Bieler from Saigon Kick - March 28th 2014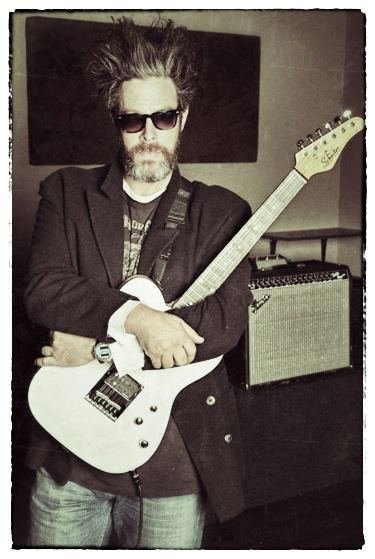 Calle: What got you into music in the first place?
Jason: My love of music in general, I've always been mesmerized by great music.
Calle: Who are your biggest influences?
Jason: Hard to say as I listen to a lot of diverse music that has all had an impact on me. The Beatles, Queen, Tom Waits, Bjork, Ozzy, Janes Addiction, Elvis Costello, XTC…I love gypsy jazz, swing music etc
Calle: Saigon Kick is your most successful band so far. When and how did the band start?
Jason: I think we were the left overs on the local scene, we couldn't get into the other bands around town. That being said we didn't really fit in with them either…that is why seeing Jane's Addiction was so huge for us…they were alternative AND heavy…but not silly and that really struck a chord with us.
Calle: What has been the greatest experience in Saigon Kick?
Jason: We had a few but for me opening for Ozzy at the Budokan in Tokyo was a real life moment. Ozzy with Randy Rhoads was my first concert, I had made friends with Zakk and he had me stand behind his rig for the show…so going from the crowd watching Ozzy to opening for him…was really amazing. Not to mention just the venue itself and who has played there, or how huge Cheap Trick Live at Budokan was.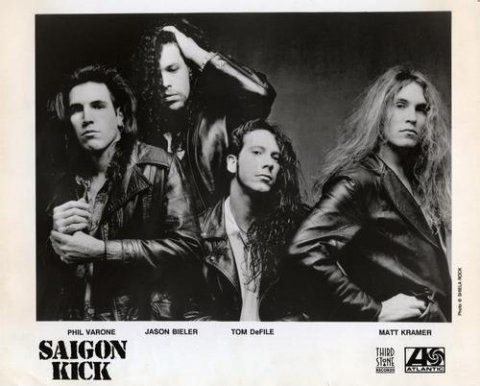 Saigon Kick - early 1990's
Calle: Saigon Kicks biggest hit is "Love Is On The Way". I read a funny comment on
your website where you said that you killed hair metal with that song and made room for
"grunge". Are you tired of that song and would you have liked to become popular with
another song?
Jason: Not at all, I am proud of that song and make no apologies…how can you? I mean the song sold millions of copies worldwide and made some people very happy. It was probably the last ballad before grunge came through,,,but that is music…sometimes you are hot and sometimes your not…I love making music…not being famous…so it is all good to me. And like I said Dave Grohl owes a portion of his career to me.
Calle: Saigon Kick is playing shows again. Are there any plans on European shows?
Jason: I think we are looking at next summer to do some festivals, we would love to get back to Europe…long overdue :-)
Calle: What's the most fun/crazy experience you have had during a show?
Jason: Really hard to say, there are things that made me laugh…or mini technical tragedies, but I can't pick one above the rest.
Calle: Is there any plans on a new Saigon Kick album?
Jason: We are taking this very slow, so right now we are talking about writing and being creative…not worried about anything other than creating something amazing…if we can do that the rest will fall into place…hopefully.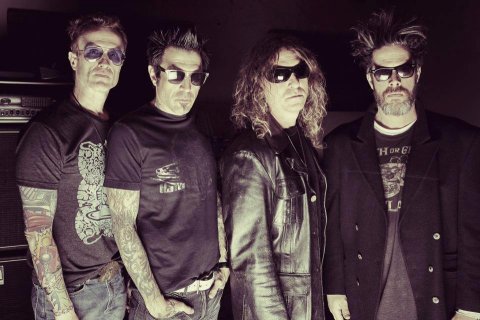 Saigon Kick - 2014
Calle: You also have a new project called Owl Stretching. What can you tell us about that
band?
Jason: I write a tremendous amount of music and technology has finally come to a place where I can release as much music as often as I want for the people who are interested. It has been a really overwhelming experience and the support from kindhearted people all over the world has been humbling to say the least. In terms of what it is, there are no rules or genres…I just focus on music…so from metal to ballads and from blues to experimental anything goes.
Calle: Of all the songs you have written in your career, what song are you most proud of?
Jason: That is like the old question…which of your children do you like best? I am most proud when music touches peoples, or means something to them, or they use it as a soundtrack for their life moments…when that happens I am happy.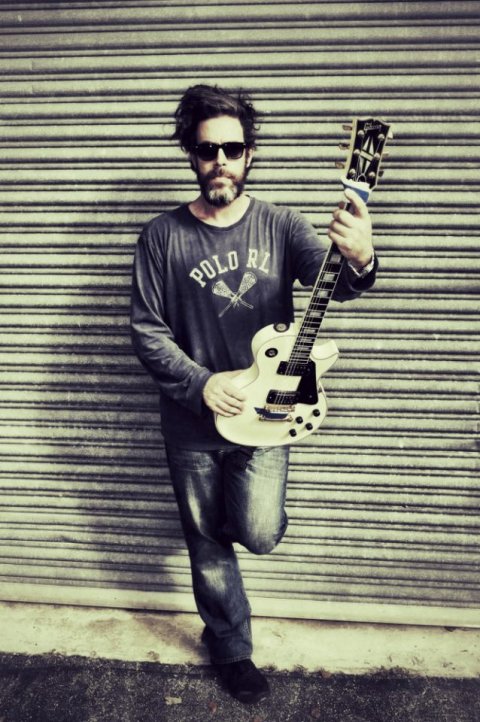 Calle: You have also composed music for movies like American Pie, Miami Vice and Sky High. Is that something you'll continue doing and will you say yes to any TV-show or movie?
Jason: I love how music accents and can create emotional depth to a visual, whether movie or tv…so I do love doing it, but I would want to be interested in the content.
Calle: You have gained a lot in your music career already, but do you still have dreams you want to achieve musically? Any musicians you would like to play with or record an album with?
Jason: I am always striving to become a better musician, trying to learn more everyday…become a better guitarist…but not for the technical gymnastics reasons…but because I get a clearer path to conveying ideas thoughts and emotions via the music. As for the musicians I would love to play with, there are too many to mention but I tend to freeze up near people I am in awe of…when we toured with Cheap Trick for example they always asked us to jam at the end of their show…but I never would…I was too much of a fan and couldn't bring myself to do it…stupid in hindsight…but true.
And now some questions outside your own music career:
Calle: Besides music, what are your other interests?
Jason: Well I play ice hockey probably 3-4 times a week and that has become a real passion for me. Love the speed and physicality of the sport as well as the no ego bullshit of the players. It many ways when it is played at a high level it is similar to music, elaborate patterns performed at high speed…all with combined timing etc.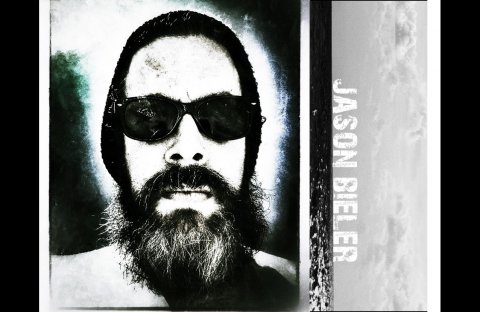 Calle: You also run a record company (Bieler Bros.) which have released albums from
Soil, Stereoside and Deathstars to name a few. And you also work as producer and A&R-
man for bands like Skindred, New Found Glory and Nonpoint (producer) and Burn Season
and Smile Empty Soul (A&R). Will you be releasing or producing new albums from any
upcoming bands in the near future?
Jason: I am still producing and running the label,(with my brother Aaron) which is another passion of mine. Love working for, around and with talented people and doing whatever I can to help their careers along the way…hopefully my experience and relationships can get them on a path towards achieving their goals in music…so far so good!
Calle: Can you name 3 other new rock/metal bands you would recommend people to check out?.
Jason: Well selfishly SiKth not completely new but they have reunited and I believe them to be one of the most important bands in metal…they changed the game, way ahead of their time and paved the way for bands like Periphery etc, I like Gojira again not totally new but great, I like Steven Wilson…not totally new but brilliant. The Aristocrats stuff is great as well, and I really like a guitar player named Jimmy Herring…completely brilliant.
Calle: Name one song you wish you had written and why?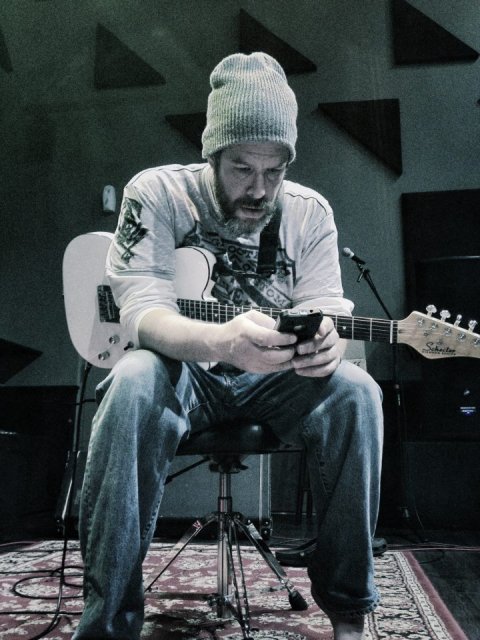 Jason: I don't look at it that way, because I never see my music as others see it because I am too close…so if I wrote some of my favourite songs by others…it would never mean the same thing to me…how is that for avoiding answers.
Calle: What was the first CD/LP you ever purchased?
Jason: Kiss Destroyer…life changing record
Calle: What is the latest CD you bought?
Jason: Steven Wilsons The Raven That Would Not Sing…but I stream via Spotify tons of new music all day every day.
Calle: What are your top 5 albums of all time?
Jason: Impossible to even think of.
Calle: If I say Denmark what's the first thing that comes to your mind?
Jason: Spent more than a few days on tours passing through, love it…would love to come back.
So if a promoter has interest …hit me up nudge nudge wink wink.
Calle: Where do you see yourself in 10 years?
Jason: Making music
Calle: Do you have any last words for the people out there?
Jason: Thanks for taking the time to read this, of you want to check out my latest or ideas you can go to my website jasonbieler.com or follow me on twitter http://wwwtwitter.com/jasonbieler and feel free to check out the Saigon Kick facebook page http://www.facebook.comsaigonkickofficial as well! Thanks Calle!

Click on the banner to visit Jason Bieler's website


Click on the banner to visit Owl Stretching's website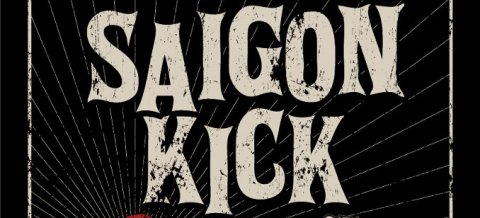 Click on the banner to visit Saigon Kick's facebooksite




Click on the banner to visit Bieler Bros.'s website
The End
Hits: 720791

callerock@gmail.com