Interview with Knock Out Kaine - August 28th 2012

Jim Bohemian, Lee Byrne, Danny Krash and Dean Foxx
Calle:
Can you give us a short history of the band?
Dean Foxx (DF):
The band's conception was way back in 2006/2007 when Jim and I met at music college, there have been a couple of line-up changes but we take the formation of the band from 2008/2009 when Jim, Lee, Danny and myself found each other, that was when the KNOCK OUT KAINE became a force to be reckoned with... before that time we were just it was just playtime!...
it's still playtime, but now "The Beast has BITE!!!!"
Calle:
What did you guys do before forming Knock Out Kaine?
DF:
I was in loads of different bands, I even had a stint as a Swing Jazz singer… but ultimately Rock n' Roll is where my heart lies…. It called me back to it's greasy clutches with a vengeance … KNOCK OUT KAINE was spawned!!!
Calle
: Who came up with the band name and does it refer to a special person or have a whole different meaning?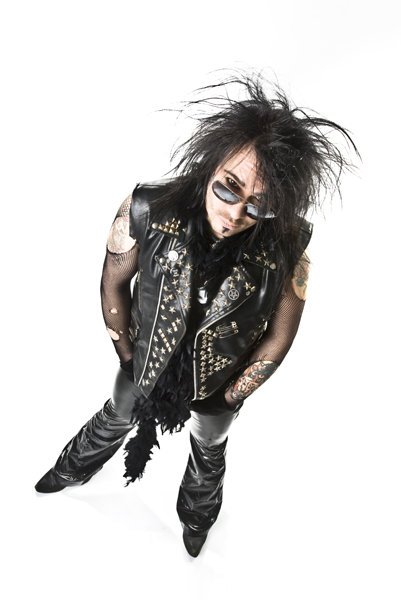 DF
: I wanted to call the band "Cocaine" as a metaphor for "Getting High" on music… ultimately we found out that there had been many bands through history with that name… So a friend of ours came up with KNOCK OUT KAINE…or K.O.KAINE if you catch my drift!!!
Calle
: Who are Knock Out Kain's biggest influences?
DF
: I can only speak for myself here, but bands like early Van Halen, Cheap Trick, Motley Crue, Guns N' Roses, Enuff Z'Nuff, The Wildhearts... through to some country artists like Steve Earle and Johnny Cash... in recent years i have taken influences from other newer bands like Little Big Town who are like a natural progression from Fleetwood Mac, only a little more country.
Calle
: How would you describe your music to people who haven't heard it before?
DF
: Hard hitting, Melodic, Attitude laden, Hook fest!!!
Calle
: Recently you released your debut album "House of Sins". How has the respons been from the critics and the fans?
DF
: we couldn't have hoped for a better reception... Every review has exceeded our expectations... The Fans have been the best of all... we have so much more to give...so watch this space folks!
Calle
: How was the recording process of the album?
DF
: We recorded the album over three seperate sessions @ the mighty Chapel Studios in the UK... We loved every minute of being there... there was alot of partying and fun had during the recording process, we all got into the "Zone" The atmosphere was awesome, and working with our good freind Ewan Davies, who engineered and co-produced the record with us was awesome!!!
Calle
: What song or songs on the album are you most proud of?
DF
: All of them, I love them all.... We are in a privilaged position in that we are gifted with the ability to write the soundtrack to our own lives... I embrace that...and I hope it can also become the soundtrack to the lives of many others... That's awesome, don't you think?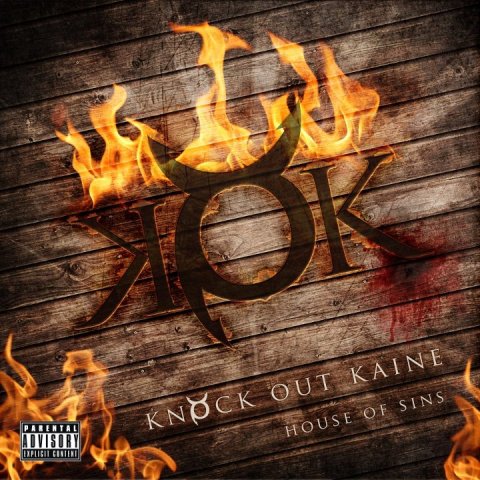 Calle
: Who did the artwork for the album?
DF
: Our good freind Duncan Gray @ The Band Store in Malmo Sweden... The guy is a genius, I love his work!
Calle
: What bands have you shared the stage with or opened for and what bands would you like to play with?
DF
: We have opened for Waysted, Meeting Pete Way was an experience, We have also toured with Bai Bang which was awesome cos they are such a great bunch of guys and we had a blast on the road with them... Touring with Steven Adler's band last year was a particular highlight and hanging out on a daily basis with one of my heroes Chip Z'Nuff was amazing, during that tour we also got to share the stage with Duff McKagan, which was seriously cool!...However my favorite band that we have toured with Has to be Where Angels Suffer with Chris Holmes of W.A.S.P. I have never laughed so much on tour in my life... that guy is an ANIMAL , and one of the nicest Dudes you will ever meet in Rock N' Roll... the rest of the guys in the band are also amazing... If you get a chance to catch them live?...DO IT!!! Fucking awesome band...NUFF SAID!!!
Calle
: What's the most fun/crazy experience you have had during a show?
DF
: The after show party with Steven Adler in Amsterdam last year... Lee got drunk and major league STONED... was sick all over Steven's Dressing Room before Punching Mr Adler 3 times in the balls.... YES, 3 TIMES!!!!!.... we renamed that night "SICK SICK SICK, The Chunder of the Beast!"
Calle
: I can see you are going on a European tour in the fall, but where's Denmark on the tour schedule?
DF
: The coming Euro tour is with The Ordeal, and i know Denmark is not there.... But Dont worry, we will be putting together our own headline tour very soon and we will make sure that we get to you... Promise!!!
Calle
: What can people expect if they go out and see you live?
DF
: Good honest Hard rock n' roll… Entertainment or death baby… Leave your worries at home and live your lives vicariously through us for a while, we'll get filthy dirty and roll around in the pit with ya!!!!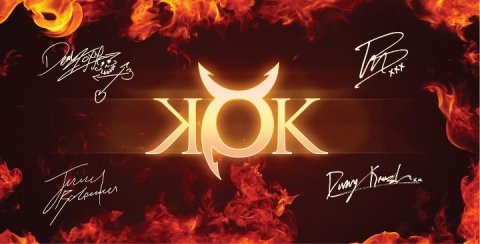 Calle
: How would you describe the music scene in the UK?
DF
: I think it needs shaking up a bit if I'm really honest... to much safe fucking Simon Cowell-esque bollocks for my liking... Never mind, We're here now... Time for some dirt, with a little whiskey...on the rocks!!!
Calle
: You are using Facebook a lot to reach your fans and to get new fans. Do you think that it's the way for new bands to get heard?
DF
: I think the internet has opened the world up for new aspiring bands to be able to reach a wider audience yes… although it's still damn hard work… If you don't sweat it's not possible to break through!!!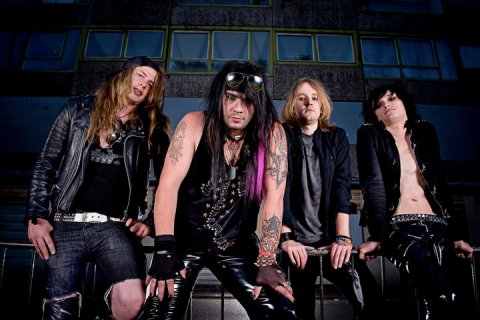 Calle
: How would you describe each member of the band in ONLY three words?
Jim... Strange, Whimsical, Genius
Lee... Drunken, Comical, Brother
Danny...
Dizzy, Party Animal
Calle
: Where do you see Knock Out Kaine in 10 years?
DF
: At the bar...Drinking to our success!
Calle
: What's the best advice you can give to other up-coming bands?
DF
: If it's good... I mean really good, and you know it... stick at it through thick and thin... keep the morale of the band up... and work month after month, year after year... don't ever put it down... success will come... The common denominator in any success story is perseverance... NUFF SAID!!!
And now some questions outside Knock Out Kaine's music
:
Calle
: Besides music, what are your other interests?
DF
: My Son Templar is the single most important thing in my life… I love spending time with him,… I read a lot, I drink a little too much, I love to socialise and I enjoy working out!
Lee Byrne (LB)
:
? Long walks on the beach reciting peotry to my pet Dinosaur, Dave...I am also a massive Chelsea fan
Jimmy Bohemian (JB):
I love the outdoors either to fish or to go hill walking, Snowdonia in Wales is a spectacular place to explore, they say the "Holy Grail" is buried their so maybe one day Il get lucky and find it!
Danny Krash (DK):
I love drama and the performing arts, I always have loved being on stage and thrill you get from performing.
Aside from that, I love swimming and surfing.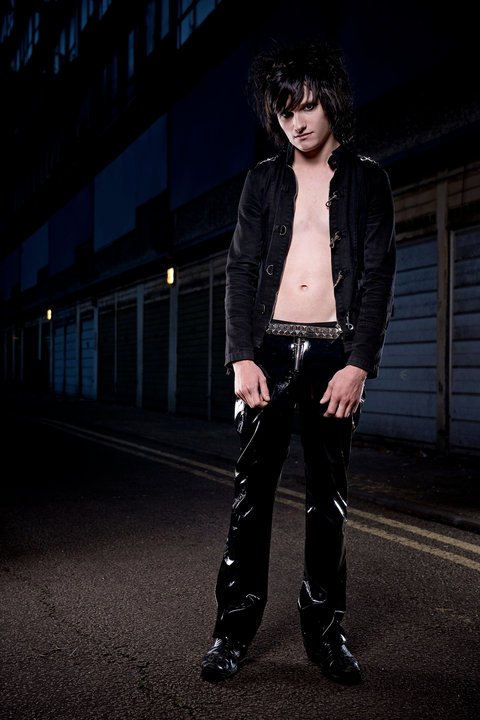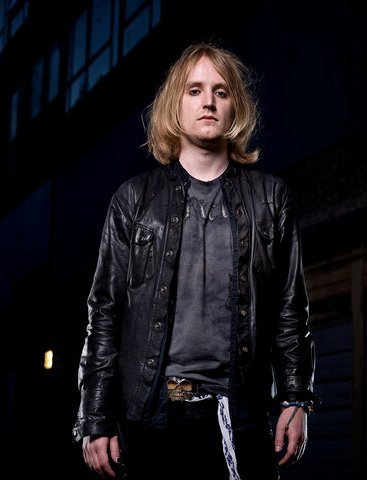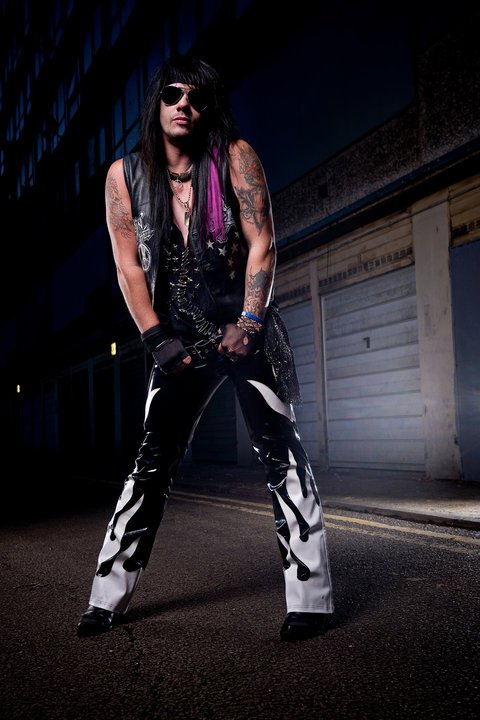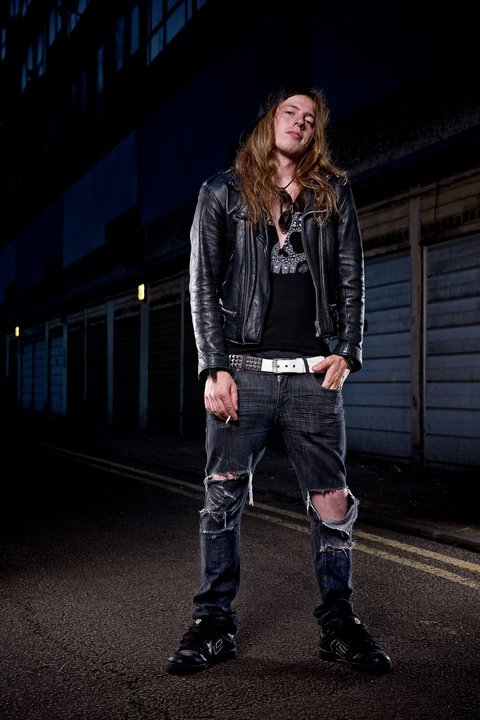 Calle
: Can you name 3 other new rock/metal bands you would recommend people to check out?
DF
: Falling Red, Million Dollar Reload, Jarinus..
LB
:
My favourite band at the moment would be a band called Crazy Arm, who are kind of a Folk/Punk band. I've also just heard of a new stoner type metal band called Red Fang recently. If you are into Mastodon and Orange Goblin you'll love 'em! I would also have to say our good friends Where Angels Suffer...former members of W.A.S.P and Metal Church!
JB
:
There is a great band from Sweden called Freak Kitchen who play a mix of rock/jazz/metal/prog all mixed together which sounds really unique to them. Porcupine Tree, also another prog/rock band with which the composition and sound design really stands out due to the meticulous production. Finally, my band Knock out Kaine! After reading this interview go online, crank your speakers and enjoy aural overload!
DK
: I'd highly recommend going back to AC/DC for lessons in simplicity and how to make a simple song structure stand out and groove... Dream Theater for the musicianship and stupidity of how well those guys can play... and Enuff Z'nuff for the feel good factor!
Calle
: Name one song you wish you had written and why?
DF
: There are loads.... but if pushed... "One step closer to you" by EnuffZ'Nuff or "Oh My God" by It Bites....or "Can't fight this feeling anymore" by REO Speedwagon....or.... too many to mention!!!
LB
:
Hot For Teacher by Van Halen...thank fuck they wrote it though, my attempt would have been awful!
JB
:
Ive been asked that before and even then I said the same thing, their isnt any song I wish I wrote, "If I say I wish I wrote "Stairway To Heaven" it would never happen because I was never in that time or place
DK
: "You're The Voice - John Farnham", an unbelievably cheesy song, but who wouldn't love to write an anthem like that? Some may disagree with this song choice, but I'm almost sure you wouldn't disagree with his bank account!
Calle
: If you could put together your dream band, who would be in that band?
DF
: I'm already in my dream band... that's it!!!
LB
:
It all depends of what style of music we were going for. Though, If it was something similar to Knock Out Kaine it would be this...
Vocals - David Lee Roth, Lead - Tom Morello (Not our type of music...but it would be shit hot!), Rythm - Yngwie Malmsteen (Just to piss him off), Bass - Billy Sheehan (If not me!) and Drums - Tommy Lee
JB
:
Well as of right now, I wouldn't want to be in any other band apart from Knock out Kaine, so I guess im living the dream! Also I have a phobia agaianst pinching yourself so I can't check to make sure....
DK
: Miljenko Matijevic (Steelheart) - Vocals, Paul Gilbert (Mr. Big/independant) - Guitar, Doug Wimbish (Living Colour) - Bass, Vinnie Colaiuta (Independant) - Drums, Jordan Rudess (Dream Theater) - Synth/keys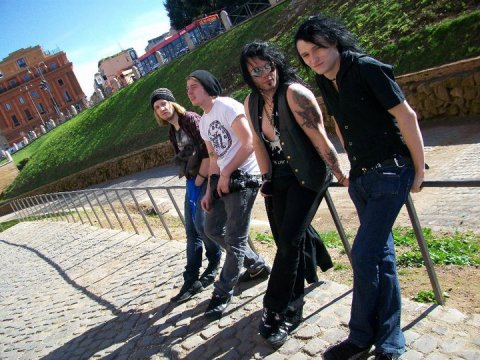 Calle
: What was the first CD/LP you ever purchased?
LB
:
Ixnay On The Hombre - The Offspring
JB
:
Probably the "Beano" album by John Mayall's Bluesbreakers with Eric Clapton. When I started to learn the guitar that's the music I was into. Blues music.
DK
: Queen - Live At Wembley '86
Calle
: What is the latest CD you bought?
LB
:
The last CD I bought was by a band called The Liberation Service from Austria! I saw them play in our home town and was totally blown away...so I immediately made my way to the merch desk straight after the show!
JB
:
Elemental Journey by Sonny Landreth, as a guitarist I'm always looking for new inspiration to incorpatre into my playing and this guys slide work is incredible.
DK
: Tom Waits - Rain Dogs
Calle
: What's your top 5 CD's of all time?
Motley Crue - Dr Feelgood
Enuff Z'Nuff - Enuff Z'Nuff
G n'R - Appetite for Destruction
Queen - A night at the Opera
Today's Empires, Tomorrow's Empires - Propagandhi
The Eternal Cowboy - Against Me!
Dr Feelgood - Motley Crue
So Long And Thanks For All The Shoes - NOFX
Vulgar Display Of Power – Pantera
JB
:
Sorry to be a nuisance but I can't definatly say I have a top 5 of all time, but what I can do is give you 5 albums that inspired me to pick up and learn the guitar.
Rory Gallagher - Irish Tour '74
Steve Vai - Passion and Warfare
Stevie Ray Vaughan - Texas Flood
…and finally my band's CD House of Sins by Knock out Kaine!!!
Steve Vai - Sex And Religion
Queen - A Night At The Opera
Pink Floyd - Dark Side Of The Moon
Johnny Cash - Live At Folsom Prison
Calle
: If I say Denmark what's the first thing that comes to your mind?
Calle
: Can you name one thing you think only English people do?
DF
: We take the piss out of ourselves constantly, we laugh at ourselves mercilessly.... probably more than most people.... But I wouldn't put money on it!!!
LB
:
Fuck with their socks on!
JB
:
Sit down in a lovely quaint tea room and have a lovely cream tea! (scone with jam and cream)
DK
: Complain about the weather all year round... it's all we seem to do... If it's sunny; it's too hot, If it's raining; it's miserable; if it's snowing; it's too cold... you get the picture.
Calle
: Do you have any last words for the people out there?
DF
:.....If you have heard us already and like what you hear, thanks, If you havent, come visit us, get the album and enjoy.... Tell your friends... force feed us to your family and remember..... ROCK LIKE FUCK!!!!!!
LB
:
Buy our bloody album! I'm fed up of eating dog food!
DK
: Aim high, keep an open mind, never be afraid to dream... and ROCK OUT WITH YOUR KOK OUT!!
JB
:
Hope you enjoyed reading about my band and seen that were dedicated to making some seriously good rock music for you all to enjoy and rock out to! Cheers

visit Knock Out kaine on facebook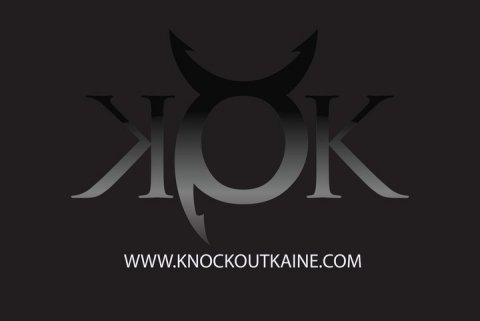 visit the website of Knock Out Kaine
Hits: 741521

callerock@gmail.com