Ben Wells fra Black Stone Cherry - February 4th
The beginning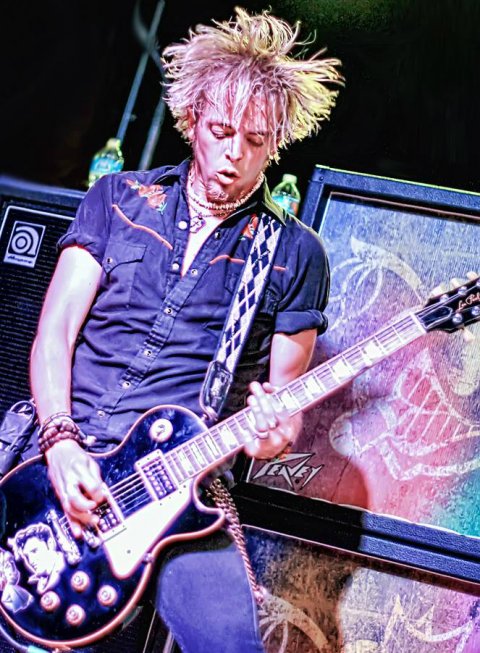 Calle: Can you give us a short story on how the band started?
Ben Wells: Basically John Fred, Chris and Jon all went to school together early on. The three of them started
jamming blues and classic rock together as a 3 piece before a mutual friend of our's introduced me to
them. From the moment we all met, and jammed together for the first time, it was instant chemistry.
That very next day, we started Black Stone Cherry. All the way back in June of 2001
Calle: Did any of you guys play together in other bands before Black Stone Cherry?
Ben Wells: Not really, no. We all played, but nothing serious until the 4 of us came together. It was like we were
meant for each other…meant to be in each other's lives.
Calle: What got you into music in the first place?
Ben Wells: My biggest influence is Elvis Presley. He made me wanna play guitar and entertain…and still inspires me
100%!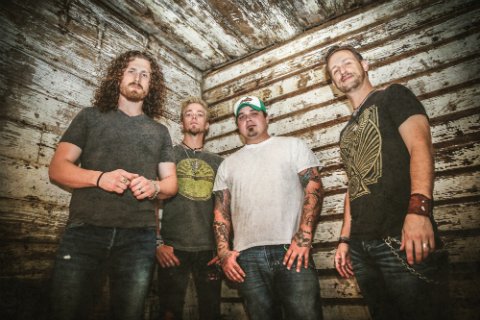 Photo: Rob Fenn
Calle: Who are your biggest influences?

Ben Wells: Besides my number 1 which is Elvis…I love Aerosmith! Those two had the biggest role in influencing me
musically.
The new album
Calle: You'll release your fifth studio album "Kentucky" in April. What can people expect from that
album?
Ben Wells: It's heavy. It's our most riff heavy, drum and bass heavy album we've released. But it has soul and
meaning. It's not heavy for the sake of wanting to bang our heads…it's just the music we want to create.
Calle: How was the writing and recording process of the album?
Ben Wells: Very painless. Sometimes it can be a difficult process…but we were excited as we knew we would be
self-producing the album, which is something we've always wanted to do!
Calle: You produced the album yourself. Why did you choose to do it yourself this time and not bring in a
well-known producer like you did on your last three albums (Howard Benson, Bob Marlette and Joe
Barresi)?
Ben Wells: After having released 4 albums, we felt like it was time to take our own stand. We have always been
VERY hands on with everything we do, but this time we wanted to be even more so. We owed it to
ourselves musically, and mostly to our fans!
Calle: What song or songs on the album are you most proud of?
Ben Wells: It's hard to say because I love them all…but I love that "In Our Dreams" is on this album as it was written
in 2010 and intended to be on the last two albums. "The Rambler" is a special, special song as well…so is
"Long Ride!. Just very proud of them all!
Touring
Calle: In February you'll be going on tour in Europe. What can people expect if they go out
and see Black Stone Cherry live?
Ben Wells: A lot of energy and passion. We pour everything we have into our performance. That's how we've
grown our career, is our live show…it's our selling point.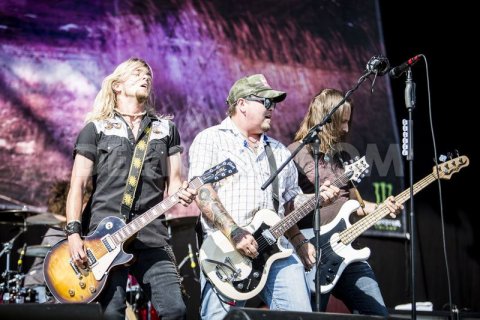 Calle: The support band on the shows in Denmark, Sweden, Norway and Finland is the Danish band
Shotgun Revolution. Have you heard their music? If yes, what do your thoughts on them?
Ben Wells: Yes, good guys and excited to have them on the shows! Should be a rockin' night!
Calle: You have shared the stage and toured with bands like Def Leppard, Whitesnake, Alter Bridge,
Theory Of A Deaman, Nickleback, Lynyrd Skynyrd and Rival Sons. Is there any band you out there you
would really like to share the stage with?
Ben Wells: Aerosmith. That's a bucket list band for sure. We've done festivals with them…but not a one on one
show…yet!
Calle: What's the most fun experience you have had on a tour or on a stage?
Ben Wells: Honestly seeing people's reaction to our songs is priceless…you can't replace that feeling. It's so
humbling and we are very appreciative of everything and everyone who has been touched by our music!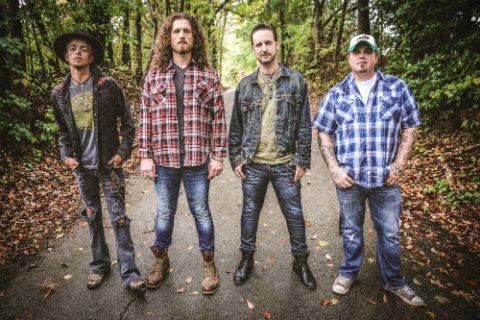 Photo: Rob Fenn
The future
Calle: Where do you see Black Stone Cherry in 10 years?
Ben Wells: Hopefully continuing to record music and play shows…10 years seems like a long time… but it's really
not! So as long as we're all capable of playing our instruments…I'm sure we'll be out there rockin'!
And now questions about things not Black Stone Cherry related: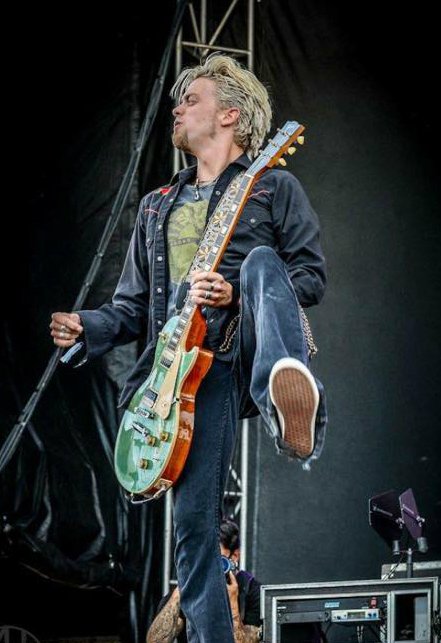 Calle: Besides music, what re your interests?
Ben Wells: Family, Star Wars, golf, my dog Henry!
Calle: Can you name 3 other new rock/metal bands you would recommend people to check out?
Ben Wells: I really dig Monster Truck, Sevendust and Cadillac Three as far as new(ish) rock bands!
Calle: What's your top 5 albums of all time?
Ben Wells: That's hard…Elvis first album, Elvis' gospel album "Peace In The Valley", Aerosmith "Toys In The Attic",
Hillsong United "Empires" and anything southern gospel or Appalachian instrumental.
Calle: Name one song you wish you had written and why?
Ben Wells: "How Great Thou Art" because it's one of the most perfect and beautiful song ever written in my
opinion. Always speaks to me and gives me chills.
Calle: A lot of rock stars are sadly dying at the moment (David Bowie, Lemmy, Glenn Frey etc). If you
could bring back one dead rock star and play a song with him of her. Who would that be?
Ben Wells: Easy…Elvis Presley.
Calle: If I say Denmark what's the first thing that comes to your mind?
Ben Wells: The little mermaid statue!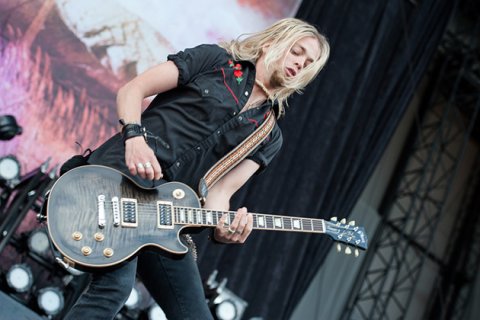 Calle: Do you have any last words for the people out there?
Ben Wells: Thank you for listening and supporting our band. If you haven't, I encourage you to check us out and
come see us live…if you like an intense rock shows that's 100% real…no tracks…no tapes…then you'll
love us!
and like the band on Facebook
Hits: 721524

callerock@gmail.com