Interview with Luke Stephens from Dirty Skirty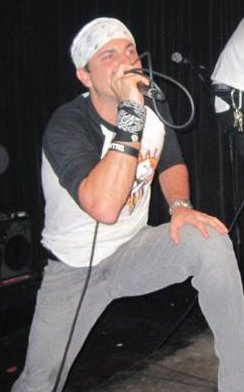 Calle: Can you give us a brief story of Dirty Skirty. How did the band start etc.?
Luke: Back in around mid 2007 we spawned together. I was playing solo gigs then it kinda built around what I was doing. I was playing Dirty Angel and Long Live Rock N' Roll on an acoustic guitar and every once in a while I'd actually do a 1-man band with a kick drum as part of my show as well. A friend of mine named Scott Beasley who did the bulk of the writing on the album after me and lots of the composition work starting working on full band strategy. I grabbed Shannon Stovall for drumming duties and he handled the initial live shows and ended doing all the recording on drums. Scott got his buddy Jeff Allen to play guitar and I cornered Evan into playing bass. Scott and Shannon dropped out during the first year and we went on with Greg Dombrowski on drums and me playing guitar live. Eventually I stopped playing guitar live and the shows really starting coming together with just Jeff on guitar. Greg left for New York so Jeff's little brother at the spry age of 14 starting playing drums for us and the band took off. All 7 of us remain pretty close. We are kind of like an army. We just did a NYC show a couple months ago and Greg played drums and another friend of mine Travis Ford filled in on guitar because Jeff couldn't make the trip. We packed the place and were ecstatic about how well we went over.
Calle: What got you into music in the first place?
Luke : Well, I saw The Beach Boys play live when I was about 6 years old. Shortly after that I saw the movie Great Balls of Fire about Jerry Lee Lewis and that kinda gave me my kiss my ass attitude I still have to this day. The closer was discovering AC/DC and Motley Crue in high school. I didn't grow up in a musical household aside from my brother Jack who would blast Guns N' Roses and the Police from the room beside me. I found my own way for the most part.
Calle: Who are your biggest influences?
Luke : AC/DC, Motley Crue, Buckcherry, Van Halen, Jerry Lee Lewis. That's pretty much 95% of where I get my musical inspiration.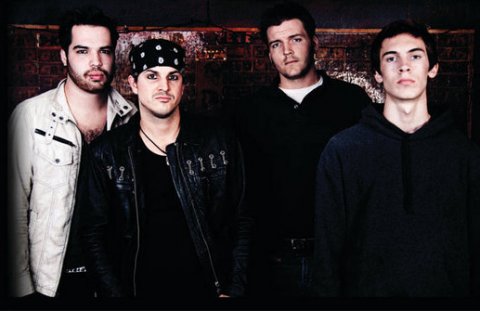 Calle: How would you describe your music to people who haven't heard Dirty Skirty yet?
Luke: Rock and roll through and through. If we hit it really big we'd basically feel like we carried the torch from The Stones to Zeppelin to AC/DC to Motley Crue to Buckcherry to us.
Calle: I think the band name represents the music very well. How did you come up with the name?
Luke: Tired of feeling like a jerk as The Luke Stephens Band laying around in bed one day I just came up with it out of the blue. I don't think I could be happier with it.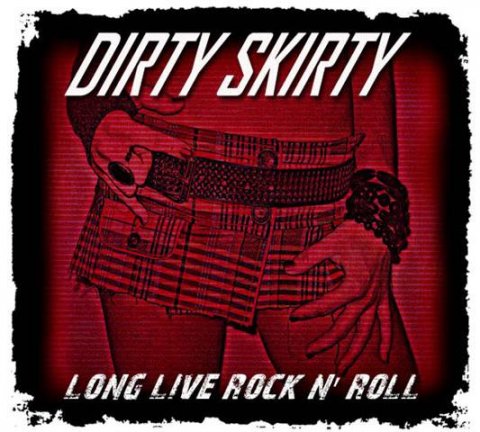 Calle: Earlier this year you released your debut album "Long Live Rock 'n' Roll". How has the response from the critics been so far?
Luke: every review has been positive. Skid from Sleazeroxx.com runs a very popular review site and he has helped our worldwide sales a lot. The world has taken an underground liking to Dirty Skirty. We landed distribution from metalmayhem.com and hopefully the success just keeps coming.
Calle: How was the recording process of the album and who writes the music and lyrics?
Luke: I write all of the lyrics from my life of interesting experiences. There isn't a lyric on that album that I have created aside from the King Sleaze when I say "Smokin Cigs" because I don't smoke but a couple of the guys in the band do so I figure I wasn't lying. Me and Scott handle most of the music with a little help from Jeff and Evan.
Calle: What song or songs on the album do you like the most?
Luke : Depends on my mood….but I have to say the one that hits home most often is Dirty Angel. It was the first one I wrote out of them all and it so happens to be the most popularly downloaded as well.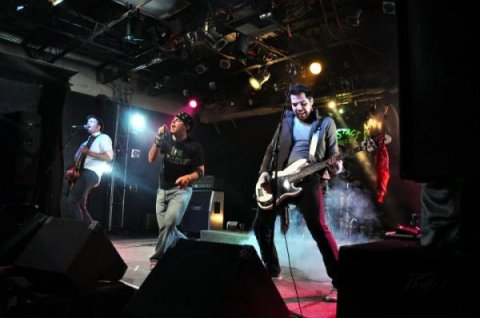 Calle: What can people expect when they go see Dirty Skirty live?
Luke : A whole lot of energy, great interaction, and all the fun you want in a rock and roll show. You also may just see me put Evan on my shoulders! One time someone had a problem with me putting a beer on their guitar head so that got physical. I ended up separating their shoulder.
Calle: What bands have you played with and what bands would you like to play with?
Luke: We mostly have headlined our own gig in bars, pubs, outdoor events, and all that. I personally told the local shitty radio station X 101.5 to go screw themselves so we don't get much help on National bills.
Calle: What's the most fun/crazy experience you have had during a show or tour?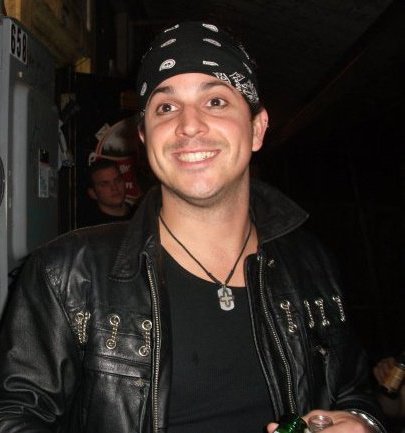 Luke: One night in West Palm West, Florida where I'm from I got so drunk that I couldn't remember how to get to my parent's house where I lived for 16 years and crossed the highway to pee and missed getting hit by a semi truck by half a second. We got second place in a battle of the band's that night but it was $15 all you can drink Heineken bottles. I love my beer from Holland!
Calle: Do you have any plans on a European tour?
Luke: We are in the works of nailing the dates down right now for 2011. If anyone in Germany, Holland, England, Austria, France, or Italy has a bar and $300 then hit us up at myspace.com/dirtyskirty.
Calle: How would you describe the rock scene in Florida (and the US) right now?
Luke: It is horrible. Emo bands galore and the radio plays nonsense. The local rock station in Tallahassee in particular is probably the worst.
Calle: How would you describe each of the other band members in only one word?
Luke:
Evan – Boner
Eric - Backbone
Scott - Brilliant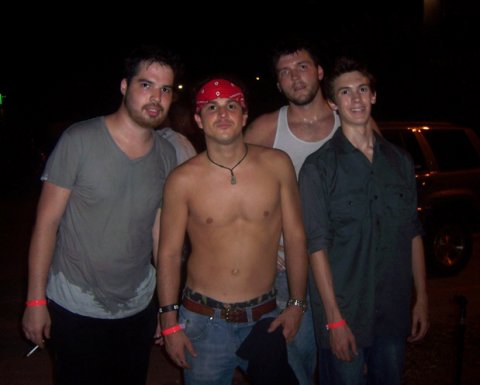 Calle: Are you writing new songs and when can the fans expect a new album from Dirty Skirty?
Luke: Yes! Me and Scott are handling all the writing from here on out. You can expect a Skirty album by late 2012. We wanna make sure its full of toe tapping tunes just like Long Live Rock N' Roll. Everything has to be perfect and pure.
Calle: Where do you see Dirty Skirty in 10 years?
Luke: Honestly….probably broken up….lol. We have to be able to have good lives and feed our familes. But if the music continues to gain steam who knows?
Calle: What's the best advice you can give to other up-coming bands?
Luke: Stay true to yourself. Don't try to sound like what is hot. Try to enjoy yourself. Don't get involved in drugs. Play music that makes the hair on the back of your neck stand up.
And now some questions outside Dirty Skirty's music:
Calle: What was the first CD/LP you ever purchased?
Luke: Jerry Lee Lewis – Greatest Hits
Calle: What is the latest CD you bought?
Luke: Buckcherry – All Night Long
Calle: What's your top 5 CD's of all time?
Luke:
1. AC/DC – Back In Black
2. AC/DC – Live
3. Motley Crue – Dr. Feelgood
4. Van Halen – Van Halen
5. AC/DC – Highway To Hell
I guess I know what I like and don't stray too much from it. I love Buckcherry to death but I don't feel like they've put out a non-filler album ever. "15" came close, but there were a few weak spots.
Calle: What was the best concert you've ever attended as a fan?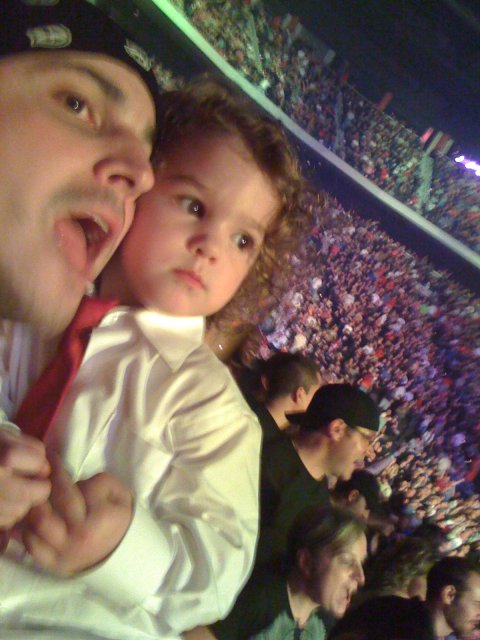 Luke: AC/DC – Black Ice 2009 was the most fun since I had my 2 and a half year old daughter with me and AC/DC is my favorite band. She had a blast. I dressed her up like Angus. My heart fills up with joy every time I think of it. But the best one overall was the original Cruefest in 2008 I think. Motley Crue, Buckcherry, Papa Roach, Sixx A.M. What a killer lineup. I recently went to my 10th Crue concert. Seen AC/DC 6 times, Buckcherry 4 times, Van Halen twice….even seen Sammy solo twice and Dave solo twice. The Sammy Hagar and David Roth show was killer too….I greyhounded from Columbus to Cleveland Ohio then hitchhiked 25 miles for that one. It involved a 5 mile jog at the end too. That's a lot for a 28 year old concert goer.
Calle: What do you do when you're not playing music?
Luke: Hanging out with my little girl, hanging out with my girl, and I teach tennis. I actually used to play pro tournaments in Europe when I was a teenager. I particularly played in Holland. At a player party when I was 16 was the first time I showed up with one girl and left with another.
Calle: Name one song you wish you had written and why?
Luke: U2 – One. I have related to this song so many times on so many different levels. I know it's not along the lines of my standard rock n' roll, but my brother Jack loves this band and I do too.
Calle: If you could put together your dream band, who would be in that band?
Luke:
Bon Scott – Vocals
Brian Johnson - Vocals
Angus Young – Guitar
Malcom Young – Guitar
Cliff Williams – Bass
Phil Rudd – Drums
But if only one member could be in AC/DC I guess I'd have to go with
Bon Scott – Vocals
Keith Nelson – Guitar
Eddie Van Halen – Guitar
Jerry Lee Lewis – Piano
Geezer Butler - Bass
Tommy Lee - Drums
Calle: Can you name 3 other new rock/metal bands you would recommend people to check out?
Luke: 1. Red River Revival 2. Kilometers 3. Caleb McLeod
Calle: If I say Denmark what's the first thing that comes to your mind?
Luke: Claudia Vonk. That's the girl I picked up at the dance. LOL.
Calle: Do you have any last words for the fans?
Luke: Love your family, love yourself, love your life. You don't need 20 social friends you just need 1 good one. Trust your instincts, but if your genes gave you bad instincts always think about your decisions and do what the right thing to do is.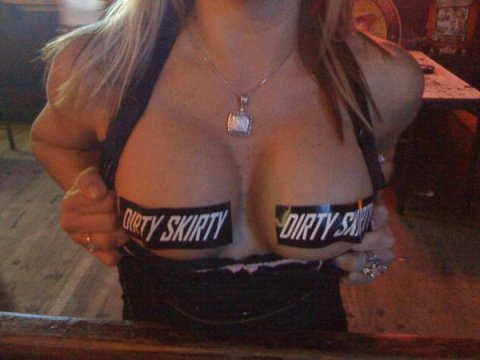 Click on this picture to check out some Dirty Skirty girls
Hits: 721531

callerock@gmail.com