Interview with Christopher Olsson from Dirty Passion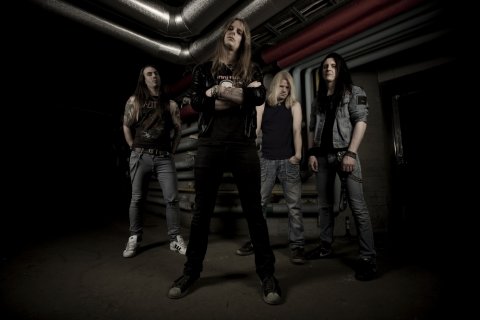 Photo by: Rasmus Lindgren
Calle: When and how did the band start?
I think it was in 2006 we decided to put the band together.
Christopher: We've been playing in different bands, and I think all of us felt like we needed "more". We rehearsed a couple of times togheter and decided to start writing songs and it all went from there...
Calle:Who came up with the band name "Dirty Passion" and why did you choose it?
Christopher: Don't remember but someone came up with it and everybody thought it was a cool name. It sounds like a bandname from the 80's!

Calle:What bands/musicians are Dirty Passion's biggest influences?

Christopher: We love classic rock bands from the 70's and 80's like Thin Lizzy, Kiss, Whitesnake, Deep Purple, Europe, Scorpions and so on.
Calle:You just released your debut album "Different Tomorrow". How has the response from the critics been so far? And what about the response from the fans?

Christopher: So far it's been really good and the fans seem to like all the songs. That's great! I think all of the songs are cool. It's ten different type of rock songs but you can still recognize the "Dirty Passion sound" in all on them.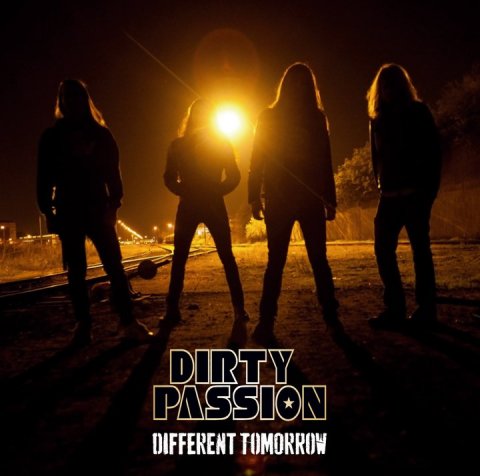 Calle:How was the writing and recording process of the album?

Christopher: We took a couple of months to write songs and just came up with ideas, cool riffs and stuff, and recorded them in two weeks in Malmö.
Calle:Where do you find the inspiration for the songs?
Christopher: I would say from "life".
Calle:Who produced the album?

Christopher: Berno Paulsson. He's a Swedish producer that has produced many cool bands like Nasty Idols, Bad Habit, The Hanted and many more.
Calle:What's your favorite song on the album?
Christopher: I like all the songs, but I think "1,000,000 Voices" and "Selling Your Soul" are my favorites.
Calle:How did you feel the first time you held a copy of the CD in your hands?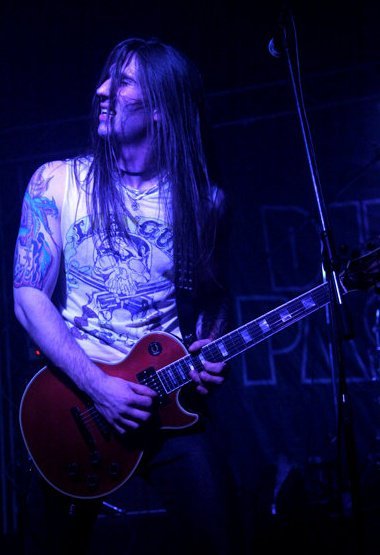 Christopher: That was great! This is our debut album and everything turned out great. Cool album cover, great songs – just a great recorded. And to finally get the CD was a really cool thing!
Calle:The band signed a record deal with Swedish Denomination Records for the release of the album. Were there any other labels interested in you?
Christopher: A few label where interested in releasing the album, but Denomination had the best deal for us. We're very happy with the decision.
Calle:How would you describe the music to people who haven't heard Dirty Passion yet? 

Christopher: Classic rock music like they did it in the 70's and 80's but with a modern type of sound.
Calle:In 2009 you did a music video for the song "D.O.A" (not on the new album). Are there any plans on a video for one of the new songs?
Christopher: Yes, there will be a music video. I hope it will be out in the end of January or early February.
Calle: In 2008 you released an EP with 2 songs. One of the songs was "Angel" which is one of my favorite power ballads. (Listen to the song on youtube here) I know others think the same way. Why didn't you re-record the song for the new album?

Christopher: Actually, we did consider to record "Angel" for the album. Same thing with "D.O.A. But we felt that we would rather have the new unrecorded songs instead. I think we'll re-record "Angel" in the future, maybe for the next album.
Calle: Dirty Passion are from Malmö. How would you describe the music scene there?

Christopher: Malmö has a few rock clubs with live music. The biggest is "Kulturbolaget" which is a cool club where many big bands have gigs all the time. Then there are some other smaller clubs; I would say that "Horns Up" is my favorite rock club in Malmö.
Calle:They rock/sleaze scene seems to be "big" in Sweden at the moment. What's your opinion on that? Is the competition big?
Christopher: I dont know. I dont think we notice any competition from other bands. Maybe because sleaze bands in general see Dirty Passion as more of a "hardrock" band and not really a sleaze band. I'm not really sure...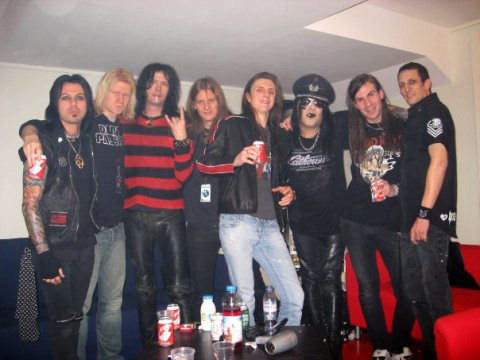 Dirty Passion with Faster Pussycat
Calle:You have played with bands like Saxon, Y&T and CrashDïet and been on a European tour with Faster Pussycat and Enuff Z' Nuff. What's the most fun experience your have witnessed on the road or at a gig?

Christopher: A cool thing I never forget was when Biff in Saxon wore his new Dirty Passion t-shirt at their whole gig. Saxon is one of my favorite heavy metal bands and to support Saxon was something I'll never forget. Really nice guys! Y&T has become one of my favorite bands too. I didn't really know anything about Y&T before we supported them. Nowadays I consider Y&T one of my favorite bands.
Calle:What other band/bands would you like to play with?
(support/opening for?)

Christopher: There are many cool bands we would love to support. I think it would be great to support my other favorite bands like Europe, White Lion, Whitesnake, Skid Row, Mr.Big, Kiss and Scorpions.
Calle:Do the band have a "special thing" they do before going on stage?

Christopher: Hehe, we dont have a "special thing". Maybe we should do something. That would be cool, I guess.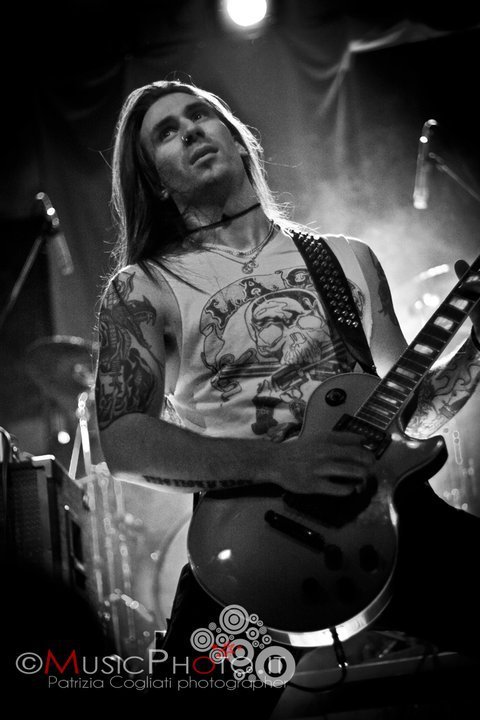 Calle:What can the fans expect when they go to a Dirty Passion concert?
Christopher: We're always trying to give it all we've got and we love what we do. It's really important for us to do a great gig and to sound good as well. If you like old-school hard rock and end up at a Dirty Passion gig, I think you're gonna stay!
Calle:Do you have any plans on a new European tour or a tour in the US?
Christopher: It looks like we'll tour and gig all over Europe this year and it's possible we'll do some gigs in US as well. It seams like we're gonna have a great year. I hope we can announce new shows soon.
Where do you see Dirty Passion in 10 years?

Christopher: I hope we're still writing songs, touring and putting records out. With a bit of luck we can focus on the band and make a living out of it.
Calle:What's the best advice you can give to other up-coming bands?

Christopher: I just think people should be doing what they really want to do with their lives. And have fun while doing it!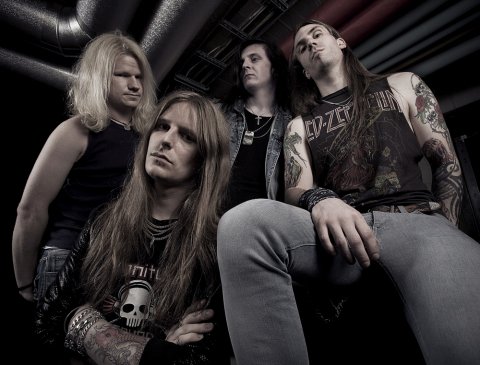 Markus (drums) - Emil (vocals) - Björn (bass) - Christopher (guitar)
Photo by: Rasmus Lindgren
And now some questions outside Dirty Passion's music:
Calle:What got you into music in the first place?

Christopher: I think I was seven years old when I found some records that my mother and sister had. I remember those records; it was Kiss - Smashes Trashes & Hits, Europe - Final Countdown and a glam band from LA by the name St. Elmost Fire. I still think they are great records! That's probably why I got interested in hard rock.

Calle:What was the first LP/CD you ever purchased?
Christopher: Probably a Kiss record. Love Gun or Hotter Than Hell.
Calle:What's your top 5 albums of all time?
Christopher:
Thin Lizzy - Live and Dangerous
Kiss - Alive 2

White Lion - Fight to Survive

Europe - Wings of Tomorrow

Whitesnake - 1987

Calle:What do you do when you're not playing music? 

Christopher: Music is my passion and that's what I stick to most of the time. Playing it, listening to it and so on.
Calle:Name 3 "older" bands and 3 "newer" bands you can recommend?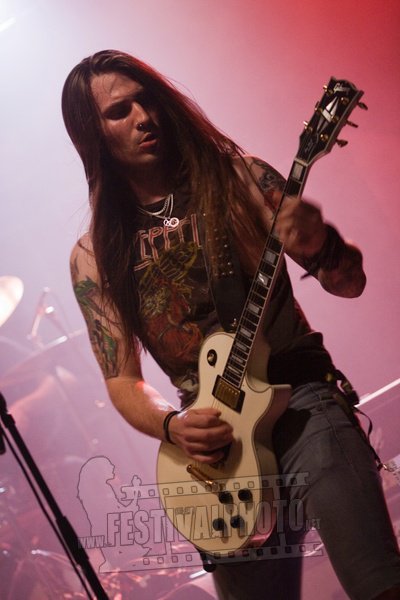 Christopher:
Old:
UFO

Bad English

Deep Purple

New:
Wolfmother
Danko Jones
Crashdiet
Calle:If you could choose one song you wish you had written, what song would that be and why?
Christopher: Y&T – "Don`t Be Afraid Of The Dark". I think that's one of the best songs ever written.
Calle:If I asked you to put together your dream band, who would be in that band?

Christopher:
Guitar - John Sykes

Bass - Billy Sheehan

Drums - Eric Singer

Vocals - Sammy Hagar


There you have a pretty cool band!
Calle:What's the first thing that comes to your mind if I say Denmark?

Christopher: Mike Tramp of White Lion!
Calle: Thank you for your time!!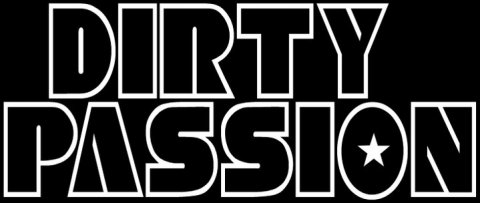 Click on the logo to visit Dirty Passion on MySpace
The End
Hits: 722364

callerock@gmail.com