Nathan James fra Inglorious - March 8th 2017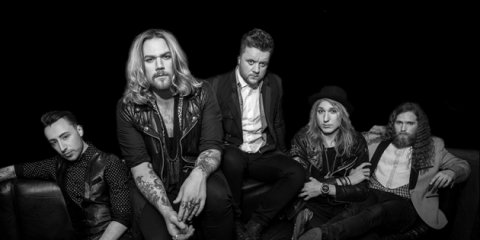 The beginning:

Calle: What got you into music in the first place?
Nathan: I loved the fact that the men sang so high! It seemed really hard. First album I was obsessed with was appetite as a teenager it really did something to me and made me fall in love with it.
Calle: Can you give us a short story on when and how Inglorious started?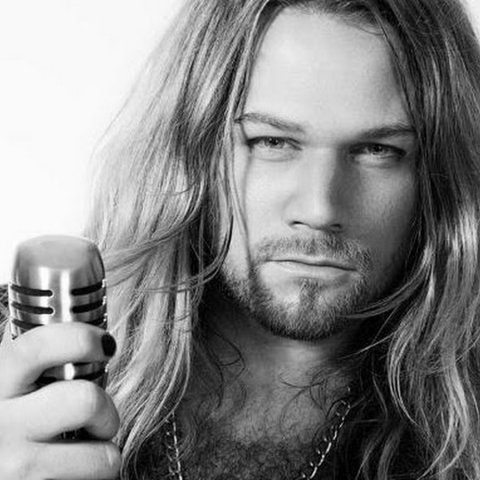 Nathan: I originally recorded a solo album and when I finished I was disappointed that it didn't have that raw energy of a live band of young people that all wanna take over the world so I set about finding them. I auditioned people from all over the world then and it took a while, but we got there in the end.
Calle: Did any of you guys play together in other bands before Ingloriuos?
Nathan: Our drummer and bassist were in many bands together and were even signed to mick fleetwoods record label at just 15 ish years old. Drew the guitarist is also colins cousin so they have played in bands together since…well birth.
Calle: Did you sing in other bands before forming/joining Inglorious?
Nathan: I was a member of the multi platinum selling Trans Siberian Orchestra for 3 years and I was also lead singer in Uli Jon Roths band.
Calle: Who are Inglorious' biggest influences?
Nathan: Deep Purple, Whitesnake, Led Zeppelin, Rainbow, Bad Company. Bluesy classic rock that's played and sung well.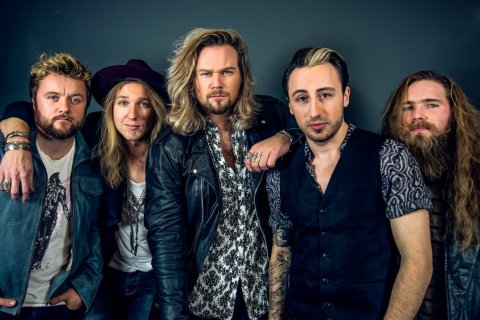 Colin (bass) - Andreas (lead guitar) - Nathan (vocals) - Wil (guitar) - Phil (drums)
The debut album:
Calle: Your self-titled debut album was released in January 2016. Where did you record the album?
Nathan: At our managers studio nr Milton Keynes [where the marshall factory is] it was a very quaint place. A country estate with horses and stuff.
Calle: How was the writing and recording process of the album?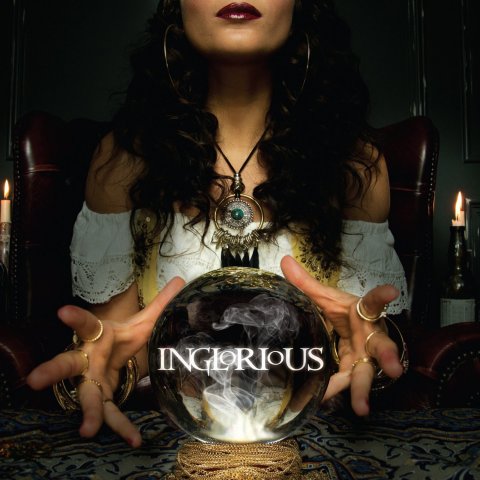 Nathan: It was really quick. I wrote a lot of the melodies and lyrics on tour with Trans Siberian Orchestra in America and then we got back and the boys recorded the bare bones of the album in 4 days…22 tracks i believe. We track live so if nobody screws it up its all good!
Calle: Who produced the album and why did you choose him as producer?
Nathan: We produced our first album, it was sounding so good in rehersals and we wanted it to feel live and raw and not over produced.
Calle: What song or songs on the album are you most proud of?
Nathan: "Holy Water". It's a very simple song but its very catchy and it just won the award for best single on planet rock radio here in the UK
Calle: If people haven't heard the album yet, what can they expect if they put on the the CD player (if they still use this format)?
Nathan: Big riffs, nice melodies, real singing, energy, no autotune, no frills...just real british rock and roll like the old days.
Touring:
Calle: You recently toured Europe as support band to Steel Panther. How was that experience?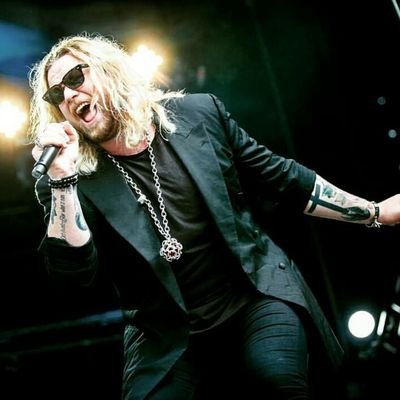 Nathan: It was insane...what an awesome time in our lives. We had so much fun. Partied alot. Played some awesome venues and made some new fans!
Calle: What can people expect if they go out and see Inglorius live?
Nathan: A live rock and roll band that take no prisoners. The reason we record live is so people are not dissapoited when they see us live. What you hear on the cd is what you will hear at our show!
Calle: Besides Steel Panther, what other bands have you played or toured with?

Nathan: The Winery Dogs was our first tour last feb, we toured with The Dead Daisies and also Last In Line. We learnt different things on all the tours but the most valuable for us was steel panther. We really built up our stamina for shows and drinking!

Calle: Is there any band out there you would really like to share a stage with?

Nathan: A few personally. Guns n Roses, Whitesnake, Foo Fighters, Bon Jovi…all the big ones haha.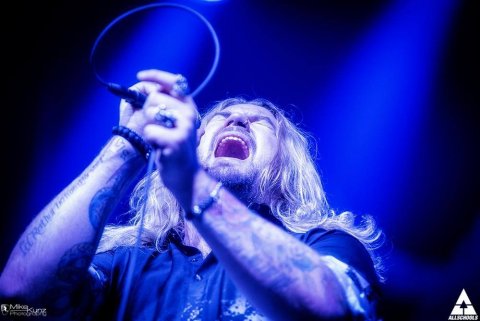 Calle: In june 2017 you'll be playing Copenhell Festival in Copenhagen, Denmark. Have you heard of the festival and what do you expect of this festival?
Nathan: Yes! Our guitarist lives just over the water in Malmö so he know quite a bit about the festival and he said it is awesome and the people are great and also what an amazing line up it is! I hope we have some time off then to hang out at the festival and in the city!
Calle: What's the most fun experience you have had on a tour or at a show?
Nathan: There has been a few but honestly at Download when people sang "Holy Water" with me…it was something I will never forget. I cried after it was so amazing.
The new album:
Calle: In may you'll release the new album. Is it in the same vein as the debut album?
Nathan: Kinda but we reocrded in a much better studio and also had the amazing Kevin Shirley mix the record. He has made it sound so good! We are all very happy with it. The album is available to pre order now on iTunes (link) and Amazon (link) and GooglePlay (link) and our website inglorious.com (link)
Calle: You have already released two singles/videoes from the album. How hasve has the response from the press and the fans been so far?
Nathan: Amazing. People seem to be loving them. I really wanted people to be able to sing these songs back at us on tour and this album there is much more of a singalong feel to some of the songs without it being cheesy!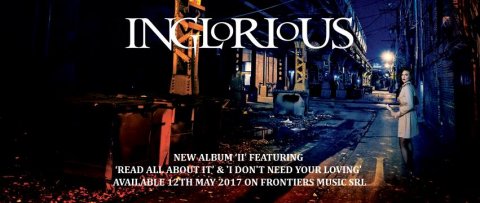 The future:

Calle: Where do you see Ingloriuos in 10 years?

Nathan: Higher up the bills at festivals and also on a nice tourbus…at the moment we travel like livestock.
And now questions about things not related to Inglorious:
Calle: Besides music, what are your other interests?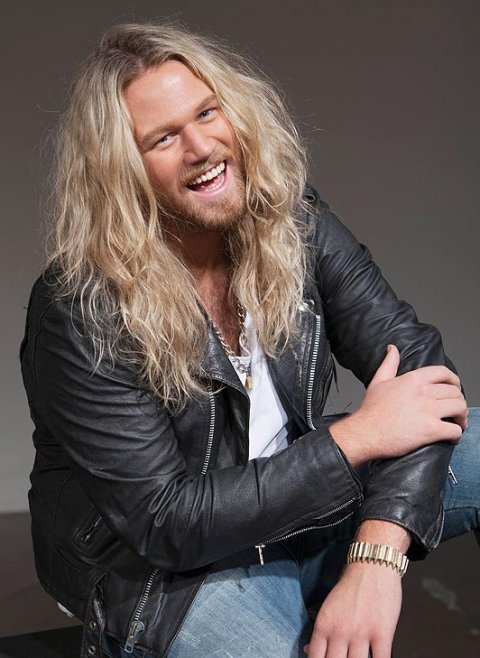 Nathan: Animals. I love my dogs and my royal python. I also love travelling. I have been very lucky to see the world with the band and its something I never grow tired of. I find new places very exciting.
Calle: Can you name 3 other new rock/metal bands you would recommend people to check out?
SOTO [jeff scott sotos new band, its great!]
Lords of Black [Ronnie Romero from Rainbows band, his voice is unreal]
Gypsy Heart [british female fronted, no music out yet but my gosh can she sing]

Calle: What's your top 5 album's of all time?
Appetite For Destruction - Guns n Roses
Hysteria - Def Leppard
Burn - Deep Purple
1987 - Whitesnake
Northwinds - David Coverdale
Calle: Name one song you wish you had written and why?
Nathan: "Here I go Again" by Whitesnake. I'm sure it's made David Coverdale and Bernie Marsden a lot of money haha
Calle: A lot of rock stars have died in the past year or two (David Bowie, Lemmy, Glenn Frey, Prince etc). If you could bring back one dead rock star and play a song with him or her. Who would that be?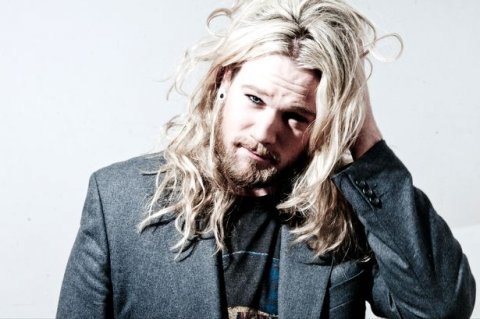 Nathan: Freddie Mercury. Obviously

Calle: If I say Denmark what's the first thing that comes to your mind?
Nathan: Drinking
Calle: Do you have any last words for the people out there?
Nathan: Please check us out. If ya like it cool, if ya don't cool. But atleast have an opinion on us…also come see us live…were pretty good. We are a new band and the only way new bands will break through is if people buy the tunes and come to shows! Do not let your children have to grow up listening to Justin bieber. Rock aint dead.

Click on the banner to visit the Inglorious website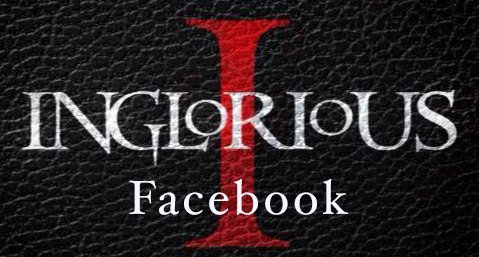 Click on the banner to visit Inglorious on facebook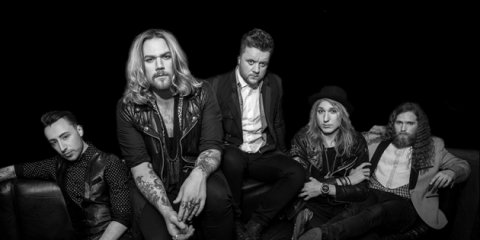 Hits: 739851

callerock@gmail.com