A Horrible Death To A Horrible Man - Escape Escape (English)
09-02-2015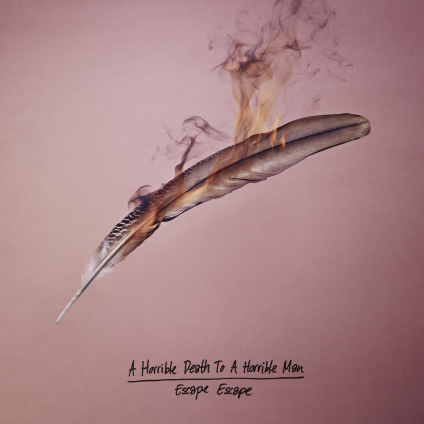 A Horrible Death To A Horrible Man (AHD2AHM) from Copenhagen (Denmark) have made an EP with five tracks: Escape Escape. The style is dark grunge. I think it sounds a bit like Black Sabbath meets Nirvana and Sort Sol (DK).

There is good intensity and energy through all the numbers. The speed is for the most part slow and somber but there is also a little faster tracks without losing depth in the darkness created around the speakers when you hear AHD2AHM. The energy in the genuine Punk is present and at times I was pulled back to both end-70s (punk) and 90s (grunge). I think they do it perfect on this ep Escape Escape and am looking forward to a whole album.

The production is perfect and form a symbiotic unity with the way Christian Lee on drums, Peter Strange Echwald Vocal and Guitar, Jesper Bech Hessel on guitar and Nick Ebert on bass delivers the goods.
Escape Escap will be released on March 23rd on Mighty Music/Target Group.






(6 ud af 6)
Visit A Horrible Geath To A horrible Man on Facebook here.

Kategorier
Kommentarer
Der er ingen kommentarer til dette indlæg
Hits: 741774

callerock@gmail.com