In Faith - There's A Storm Coming (English)
02-02-2015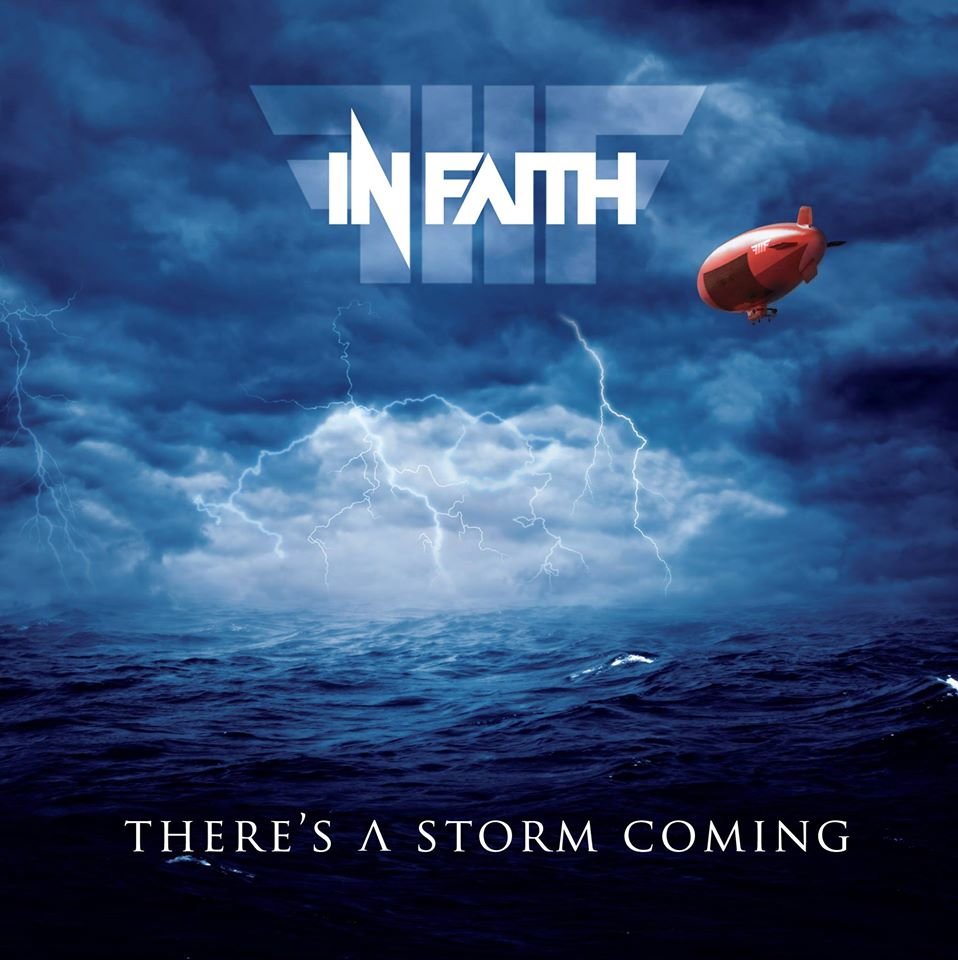 In Faith from Manchester plays melodic rock, and I actually thought it was a CD from 90s I had put on the stereo. The style and the sound comes straight out of the middle 90s. The style is a nice mix of Bon Jovi, De 5 (Denmark), a touch of Slash, a touch of Rainbow and Def Leppard.

I highly recommend There's A Storm Coming, as their CD is called, if one is to the melodic 90s rock. Personally I am not completely silly with with it, but it is absolutely listen worthy. I need to make it clear that there is absolutely nothing wrong with either the band or production.

In Faith consists of three people who rootstock and then there are guests on the CD, and I suspect them to have guests on stage as well. There are a few songs, where I easily could be tricked into believing that it was a new Bon Jovi song as both voice, singing style and playing style is very "Bon Jovi-ish", perhaps because Bon Jovi well put some sort of agenda for melodic rock for a period of time.

Pete Godfrey sings and makes it extremely excellent. A very clear and good voice that suits the genre. Tony Marshall plays a stylish guitar and Pete Newdeck playing drums as they should be played. Then there are, as mentioned above, some guests on the CD - noone I immediately recognize but they play well. All the lot are guitarists and it's Brooke St. James, Chris Green and Pat Heath. The two band members Pete Newdeck and Tony Marshall are in charge of the production and the mixing, so they've got the sound they wish.
There's A Storm Coming was released on October 24st 2014 on Rocktopia/Cargo Records.





(4½ ud af 6)
Visit In Faith on Facebook here.

Kategorier
Kommentarer
Der er ingen kommentarer til dette indlæg
Hits: 742271

callerock@gmail.com