Mindfeeder - Endless Storm (English)
18-04-2013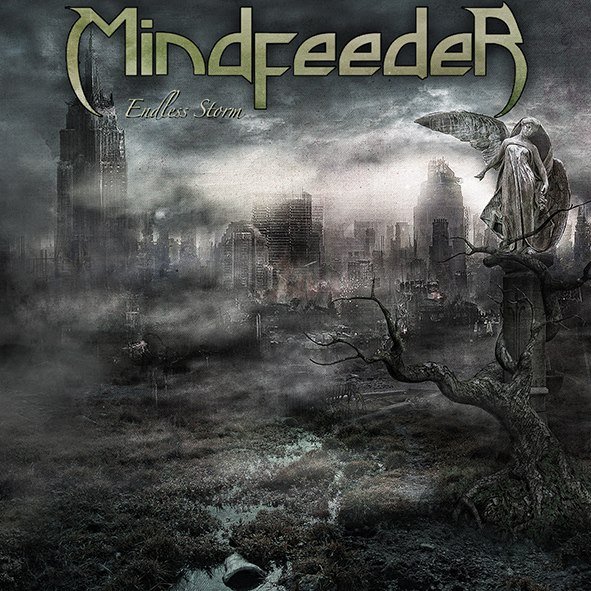 Mindfeeder from Portugal plays Power Metal in the heavy part of the scale, and they do it extremely well. The album Endless Storm starts off with the number "The Call", where you hear a phone call in which the keys are pressed, so there will be a series of tones that will be to the melody line in. .. The Call.
Leonel Silva, who sings often sounds like Paul Stanley (KISS) when he is at his best - and that is a huge plus in my world. But he also sounds "like himselve".
Mindfeeder plays, as I said earlier, Heavy Power Metal with a true unadulterated joy of playing, and it's a great honor to put ears to the CD. One can not help but be a little hyper when you hear them. I can vividly imagine a bold double concert with Forcentury and Mindfeeder ... it would be a win-win evening.
Nuno Carranca plays one guitar and sings backing and Nuno "Piri" Serrador plays the second guitar. There is strong cooperation between the two Nunos who can master their instruments and genre to perfection. Sérgio Themudo punishes with bass and also sings backing, Ricardo Martins is Mindfeeders keyboard wizzard and Henrique Sobral holds everything together with great energy on the drums. Mind Feeder has made an EP in 2006, but Endless Storm is their first "real" album.
There are a few guests mingle. It is Piet Sielck that has a bold voice that also stands for something in production. Hugo Soares, Artur Almeida and Célia Ramos also sings as guest artists.
The production is nice and rich and has a good balance. I can only recommend buying this CD, which has 8 tracks. "Memories (suite in 4 parts" occupy nearly 10 minutes of one's time, but it is worth spending time on listening. There is great variation from typical fast-paced to the quiet and very beautiful, with great guitar riffs.
Endless Storm is out..
Kategorier
Kommentarer
Der er ingen kommentarer til dette indlæg
Hits: 722180

callerock@gmail.com