Dissector - Planetary Cancer (English)
09-05-2016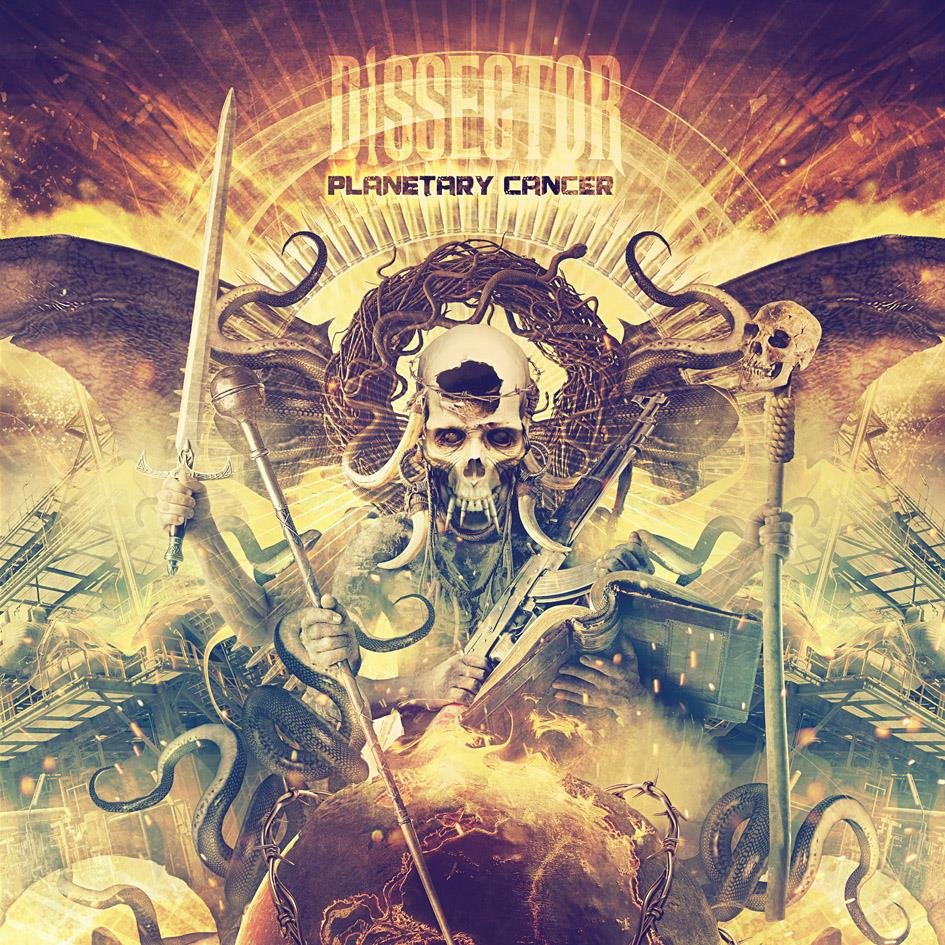 Dissector from Saint Petersburg (Russia), who plays Melodic Death / Thrash Metal
has committed a new album, Planetary Cancer, which offers plenty of delicious sound.
Incredibly much power is being unleashed from the first number and throughout the album.
This time Dissector has a number of guest musicians who falls naturally
in.
They have worked well with the recordings and the result is certainly nice.
The guitar sound is very delicious, I think, broad, heavy and raw. Lots of cool riffs.
The drums are set to "overload" .... there is so much power and speed and is right where they shall be In the mix. The same goes for the bass, super nice work.
The song is clear and raw and if you have heard Dissector before, there is no doubt who you listening to.
Keyboards are also used now and then played wisely by Max Delmar.
There are 12 numbers with the last stand out in several ways. Invisible Lives is not
so heavy (in the beginning...) and there is a female guest vocalist; Rachel Grech
(Blind Saviour). It is very beautiful in both performing and arrangement.
The production itself is well thought out and beautiful as a whole with fine scales between the various instruments and vocals.
I would have liked to hear a duet between Yan and Rachel, but it may come another time?
If you like Thrash should not miss out on this album
Dissector consists of Oleg Aleshin on bass, Andrey Glukhov on drums and Yan
Fedyaev on guitare and song
In addition there are guest appearances by:
Max Delmar on keyboards, Rachel Grech (Blind Saviour) Rachel Grech (Blind Saviour)Marios Iliopoulos (Nightrage), Lauri Tuohimaa (Tuohimaa, ex-Charon), Jorn Nord (Nordjevel), Igor Arbuzov (Circle Story & Blazing Rust) and Randy Gerritse and Gramie Dee (The Autopsy Report Metal Radio Show)
Planetary Cancer is an album that finds its way into my headphones again and again.
Planetary Cancer will be released on June 6th on Mazzar Records.





(5

ud af 6)
Kategorier
Kommentarer
Der er ingen kommentarer til dette indlæg
Hits: 742272

callerock@gmail.com