Statement - Heaven Will Burn (English)
21-04-2016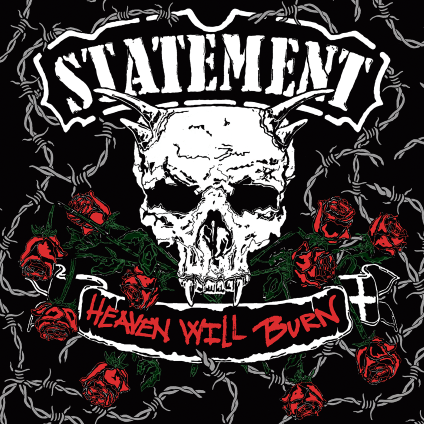 Statement's Heaven Will Burn is the full package of rock 'n' roll that delivers hard rock with some metal and a pinch of punk. Statement and its mixing and recording studio worked up an album that may sound familiar to rock fans, but also incredibly fresh and enjoyable that will be embraced and listened to, over and over again.

Heaven Will Burn offers 11 tunes that bring different versions of Statement's sound to the table. The opening "Playing Around" is speedy and rough, the single "Heaven Will Burn" offers an approachable and catchy sound from start to finish, and "Benefit My Time" is an acoustic farewell that wraps up the album wonderfully. Statement also constantly delivers one of the most enjoyable backing vocals in the rock scene today. It is never over-the-top and adds a layer of depth to the band's already great sound.

Statement delivers a well-rounded album along the lines of Volbeat and Metallica's excellence, while still keeping their own sound intact. It is fantastic that this ensemble was not afraid to borrow, but also take it a step further and create their own style and sound.
Heaven Will Burn will be released on June 17th on Mighty Music.






(5½
ud af 6)
Kategorier
Kommentarer
Der er ingen kommentarer til dette indlæg
Hits: 742268

callerock@gmail.com