Grenouer - Unwanted Today (English)
16-03-2015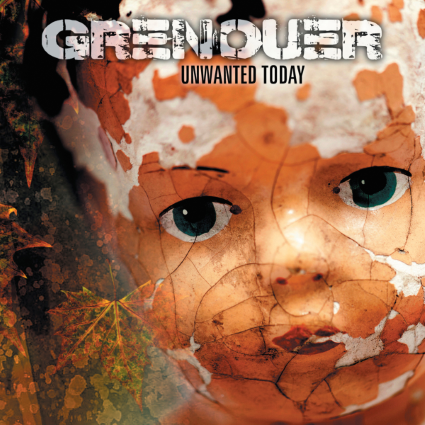 Grenouer from St.Petersburg in Russia has committed another masterpiece of the genre.
It was with great excitement and high expectations I put Grenouer in player .... and I was not disappointed. A great mix of melodic pop and Metal / Hard Rock gives a really good listenable CD.

Unwanted Today contains 12 great tracks (13 tracks incl. Intro) intro reminiscent of the soundtrack to a strange dream ... a sort of a sound collage, if you will, going straight into the title track "Unwanted Today", which offers it all and represents the rest of the album quite well. Number 7 "I Can not Stand It" and the last track "Clearway" has the heaviest start, which I could use more of. However, there is generally some great riffs through the CD which automatically gets me in air guitar pose.
Andrey Ind who sing, have a voice that is very listenable. Simon LeBon (Duran Duran) is not remote in the mind when you hear the tone and singing style. It's just the style Andrey In the which coincidentally is close to that of Simon LeBon's. Alexander Motor stands for the great guitar sound I like so much. Danny D plays the drums ... no easy task, but does it really well. Al Bolo works fine with the bass and provides a good solid base. There is also synthesizer on some tracks, but have not found information about it. The synthesizer is used in a very subtle way and is not at all exaggerated.
Each number (except the Daily Miracles, which is a small dreamlike intermezzo of approximately 2 min) have both heavy parts and quiet / melodic pieces, making the tracks pretty exciting for the listener.
Unwanted Today is well produced and a great piece of craftmanship.
Unwanted Today is out March 20th via Mausoleum Records.






(5½
ud af 6)
Kategorier
Kommentarer
Der er ingen kommentarer til dette indlæg
Hits: 722161

callerock@gmail.com