Three Lions - Three Lions (English)
27-10-2014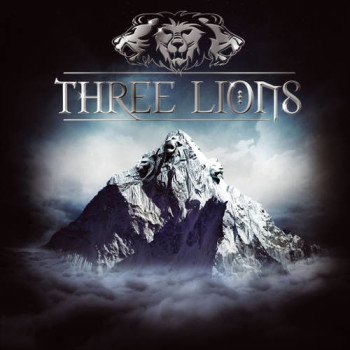 Brittish Three Lions play Melodic Hard Rock and have made a great debut CD titled: Three Lions ...
The style is late 80s - start 90s in the style of Whitesnake and such bands. The trio consisting of guitarist / keyboard Vinny Burns (Dare, Ten, Asia), drummer Greg Morgan (Dare, Ten) and bassist / vocalist Nigel Bailey.
At first, I was captivated by the truly great production. Not anything you can put a finger on. It is a very distinct and beautiful voice Nigel Bailey has and it goes very well with the style.
I was convinced that it was a retro CD because of the style and the sound, but it is from 2014.
There are a lot of catchy song tunes and one instrumental "Sicilian Kiss" on the CD where Vinni Burns is in front. For my part, it may be too nice in the long run. An entire CD then it's enough, but don't be a stranger.... check it out.
If you like the melodic hard rock from the 90s, you should not miss out on this gem, a masterpiece in its genre.
Three Lions was releasen on April 18th on Frontiers Records.





(5 ud af 6)
Visit Three Lions on Facebook here.
Kategorier
Kommentarer
Der er ingen kommentarer til dette indlæg
Hits: 640932

callerock@gmail.com