Saints Of Rebellion - New American Dream (English review)
22-04-2014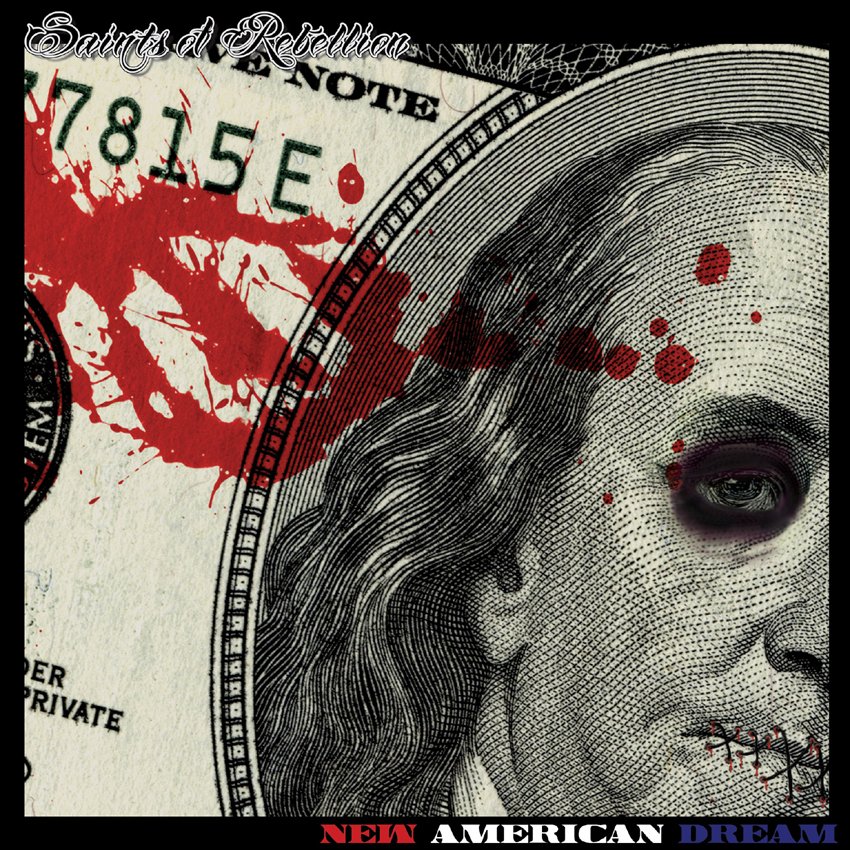 I wanna buy a Harley Davidson, a bottle of Jack D and grab my woman by the hair... together we'll ride like the wind... we'll stop... drink and I'll take her, bend over the fuel tank... that's how I felt the first time I heard the new CD from Saints of Rebellion - New American Dream.
I had never heard them before, but it 's not going to be a one-night stand ...The CD takes off with two slaps in your face and a kick to the balls ... well meant . New American Dream which is the starting number is raw, dirty and delicious rock ...
Hard Rock the Southern way . A mixture of Black Label Society and Cult rips of your Sunday School clothes and leaves you only wearing leather pants, long hair and snakeskin boots, playing air guitar ... can't help it .. no a bad start , especially when you do not expect anything special.

10 tracks and 40 minutes later you'll find yourself pressing start again .... and again .... just want more . The cigarette lighter song " Alone" starts with a Hammond B3 and piano and then something G'n'R rouhness ... then quiet singing , while the lighter gets hotter and hotter and you're rocking your head hard, for though it is a quiet ... relatively quiet song ... it's definitely not boring. There is so much power in the lead vocals that there is a savage battle between the guitar and the vocal about who has the most rocking sound ... that's the punch line through the whole CD .
The production itself is incredible successful and the musicians are accomplished and the interaction between them is perfect . Coby DeShazo as I've mentioned earlier, has a very authentic rock voice that is enviable nice. Guitarist John Adams has total control over his intrument. It is a very nice, powerful and saturated sound he has. Bassist / keyboardist Jay Hitaffer is a good base along with drummer Ryche Green. It's a perfect CD that only deserves kneefall from me.
New American Dream will be released on June 4th on HighVol Music.






(6 ud af 6)
Visit the band on Facebook here.
Kategorier
Kommentarer
Der er ingen kommentarer til dette indlæg
Hits: 741772

callerock@gmail.com